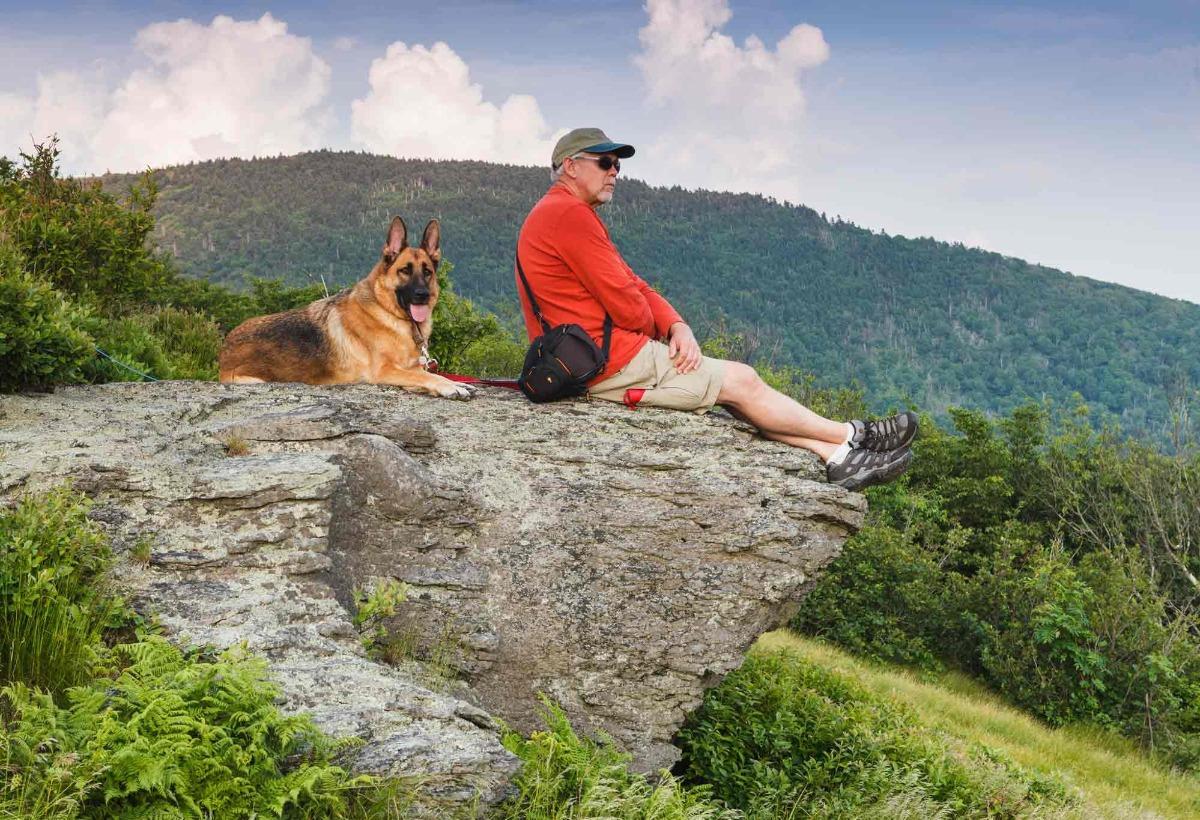 If you're a dog lover, you probably can't imagine a family vacation without your furry companion. Your dog is not just a pet; they're a cherished member of the family, and it's only natural that you want to include them in your adventures. Luckily, Gatlinburg, Tennessee, offers a range of dog-friendly attractions where both two-legged and four-legged family members can have a blast. In this article, we'll explore four dog-friendly attractions near our pet-friendly cabins and discuss why staying in one of our cabins is the perfect choice for a memorable Smoky Mountain vacation with your pet.
Gatlinburg Sky Park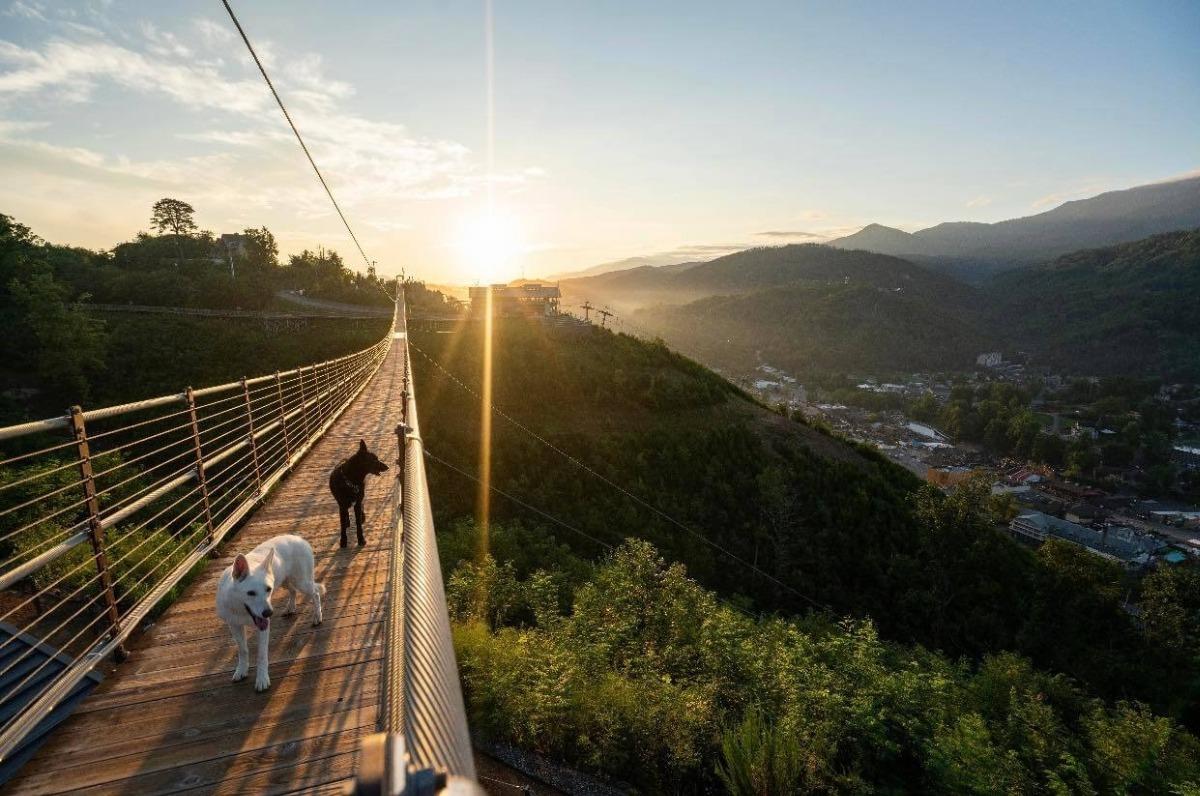 When it comes to dog-friendly attractions in Gatlinburg, the Gatlinburg SkyPark stands out as a must-visit destination for both you and your beloved canine friend. This enchanting park not only showcases the breathtaking beauty of the Great Smoky Mountains but also offers a diverse range of activities and experiences that cater to all members of your family, including your four-legged companion.
Scenic SkyLift Experience: The adventure begins with the iconic SkyLift, a chairlift that transports visitors from downtown Gatlinburg to the top of the mountain. As you ascend, you and your dog will be treated to panoramic views of the surrounding lush forests and majestic peaks. The gentle sway of the SkyLift adds an element of excitement to the journey, making it a memorable experience for both you and your pet.
Record-Breaking SkyBridge: At the mountain's summit, you'll discover the record-breaking SkyBridge, an engineering marvel that offers visitors the unique opportunity to walk across a suspension bridge that spans a wide chasm. Your dog can accompany you on this incredible walk, providing a fantastic bonding experience as you both take in the spectacular views from this vantage point.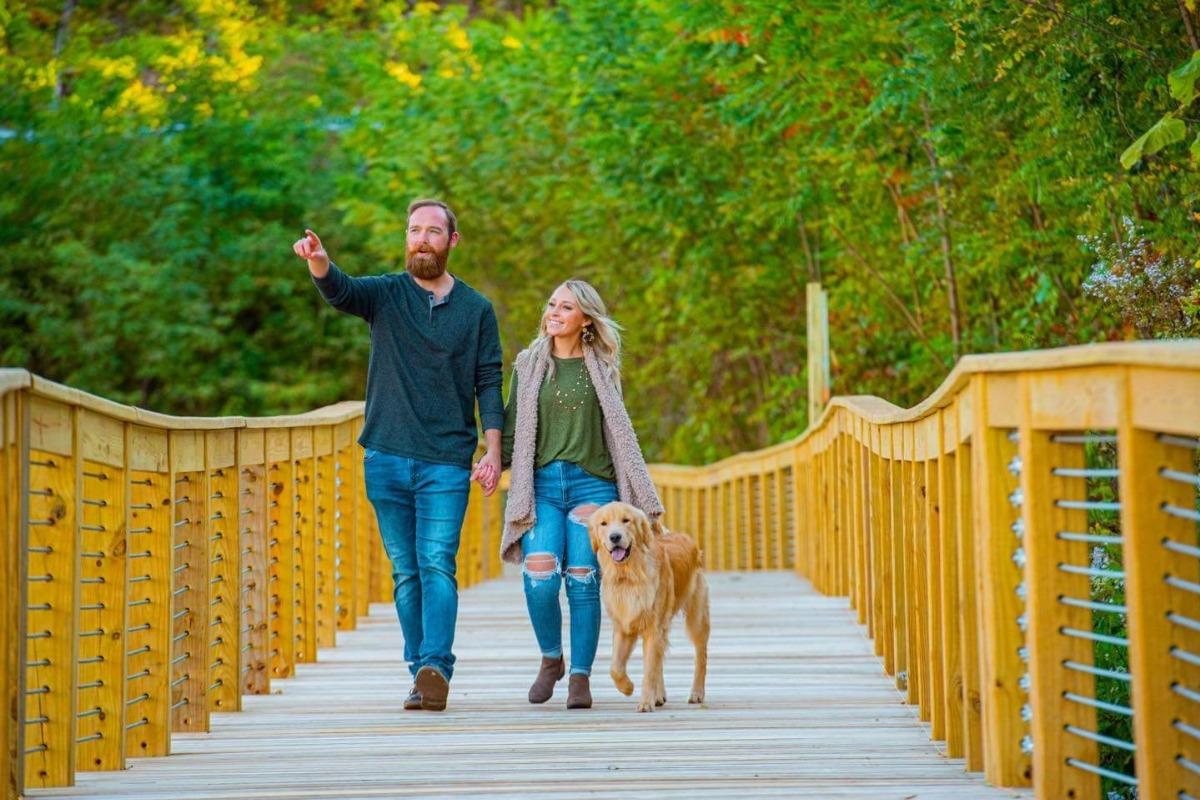 SkyTrail for Hiking: For those who seek to explore nature more intimately, the SkyTrail offers a pet-friendly hiking path that winds through the mountain's pristine wilderness. Whether you're taking a leisurely stroll or embarking on a more adventurous trek, your dog will relish the sights, sounds, and scents of the forest as you traverse the well-maintained trails.
Observation Area: The park features an observation area that provides breathtaking vistas of the Great Smoky Mountains. As you and your dog gaze out over the landscape, you'll feel a deep connection with the natural world, making this a serene and awe-inspiring experience.
SkyCenter Mountain Shop:
No visit is complete without a stop at the SkyCenter mountain shop. Here, you can find unique souvenirs, mementos, and refreshments. And the best part is, your dog is welcome to join you in exploring the shop.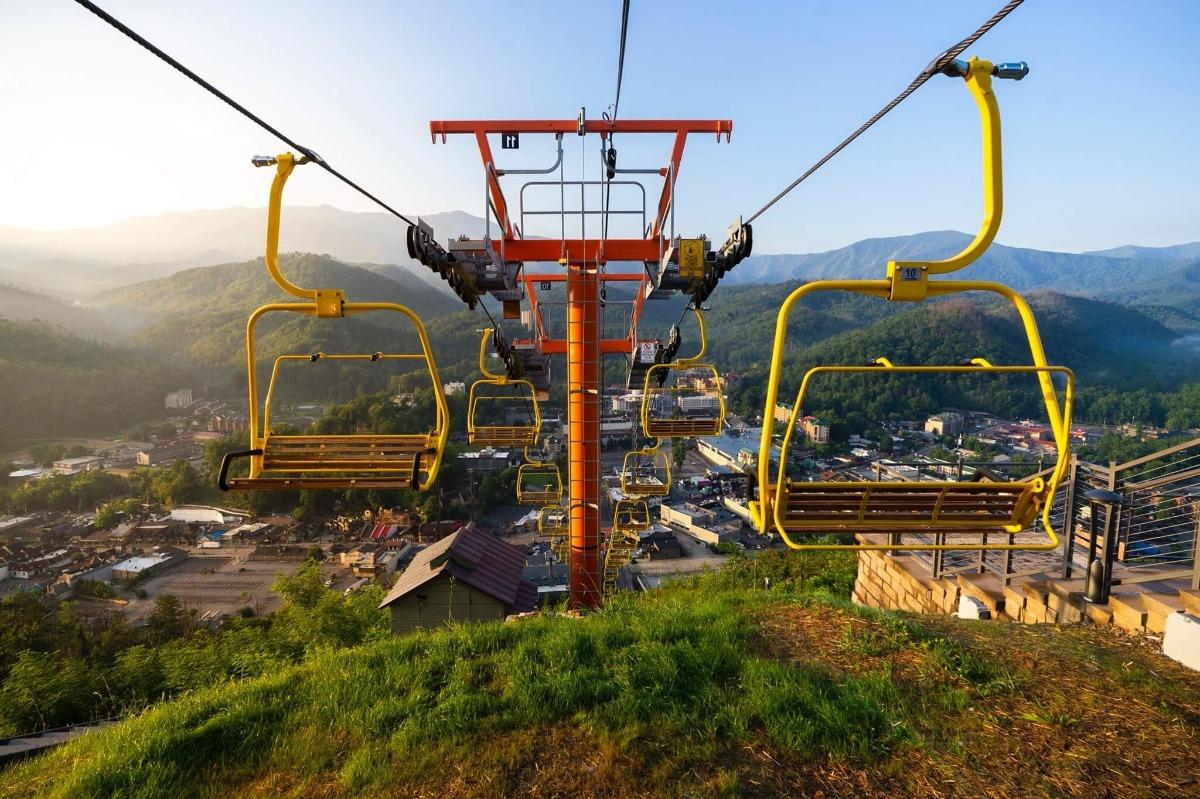 Dog-Friendly Yellow SkyLift Chairs: Perhaps the most exciting aspect of Gatlinburg SkyLift Park for pet owners is the fact that your dog can ride with you in the park's yellow SkyLift chairs. This means that your furry friend can accompany you all the way to the mountain's peak, sharing in the excitement and wonder of the adventure. What's even more appealing is that dogs are admitted to the park for free, ensuring that your pet can experience the magic of Gatlinburg SkyLift Park without any additional cost.
The Gatlinburg SkyLift Park offers a memorable and immersive experience for both you and your canine companion. With its stunning views, thrilling SkyBridge, pet-friendly hiking trails, and a welcoming atmosphere for dogs, this attraction is a place where you can create cherished memories while basking in the natural beauty of the Smoky Mountains. Don't miss the chance to include your furry friend in this unforgettable adventure.
Great Smoky Mountains National Park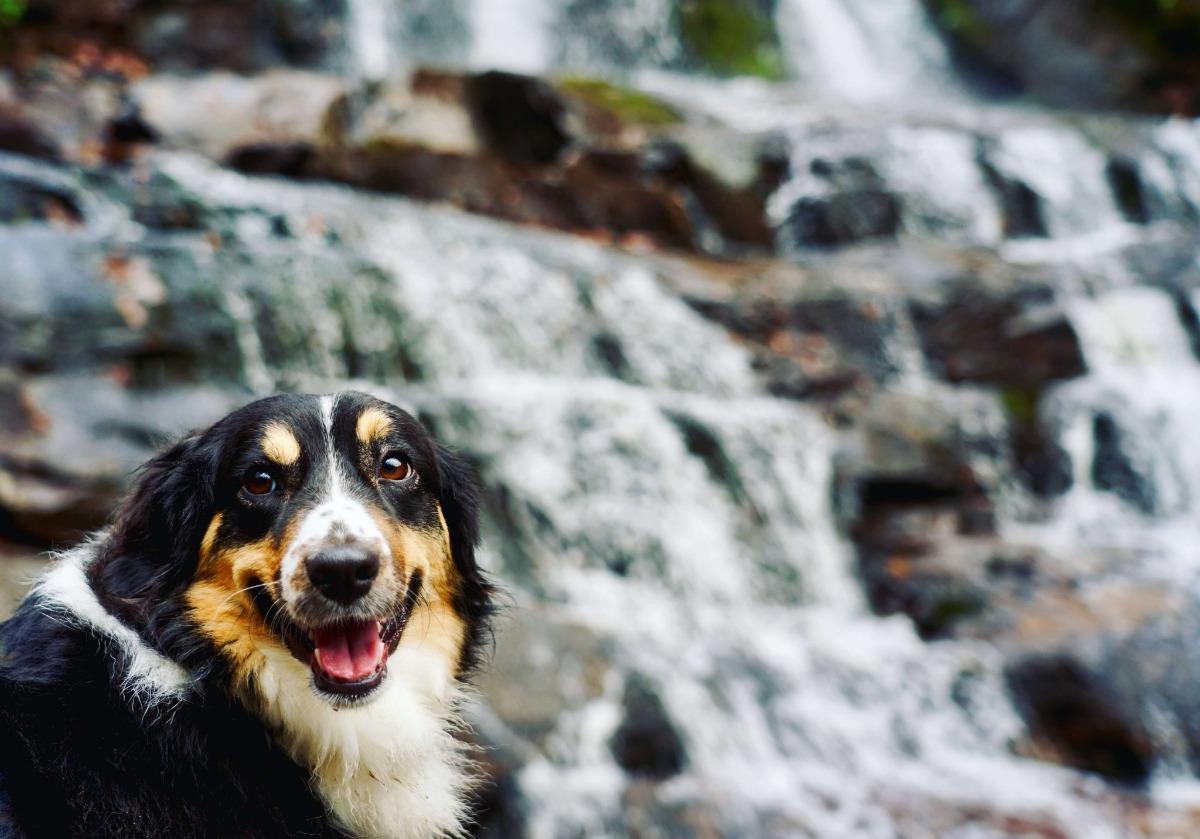 The Great Smoky Mountains National Park is a veritable paradise for nature enthusiasts and their four-legged companions. If you're looking to immerse yourself in the raw, untouched beauty of this renowned national park, there is no better place to do so. This pristine wilderness offers a wealth of outdoor experiences for you and your dog, creating lasting memories against the backdrop of one of the most biologically diverse regions in the world.
Pet-Friendly Gatlinburg Trail: One of the most inviting features of the Great Smoky Mountains National Park is the accessibility it offers to pet owners. The Gatlinburg Trail is a shining example of this pet-friendly policy. This well-maintained, approximately 2-mile hiking trail is an ideal choice for families with dogs. The trail meanders through dense woodlands, following the course of the West Prong of the Little Pigeon River. As you and your canine companion trek along, you'll be serenaded by the sounds of nature, surrounded by lush greenery, and occasionally treated to glimpses of the tranquil river.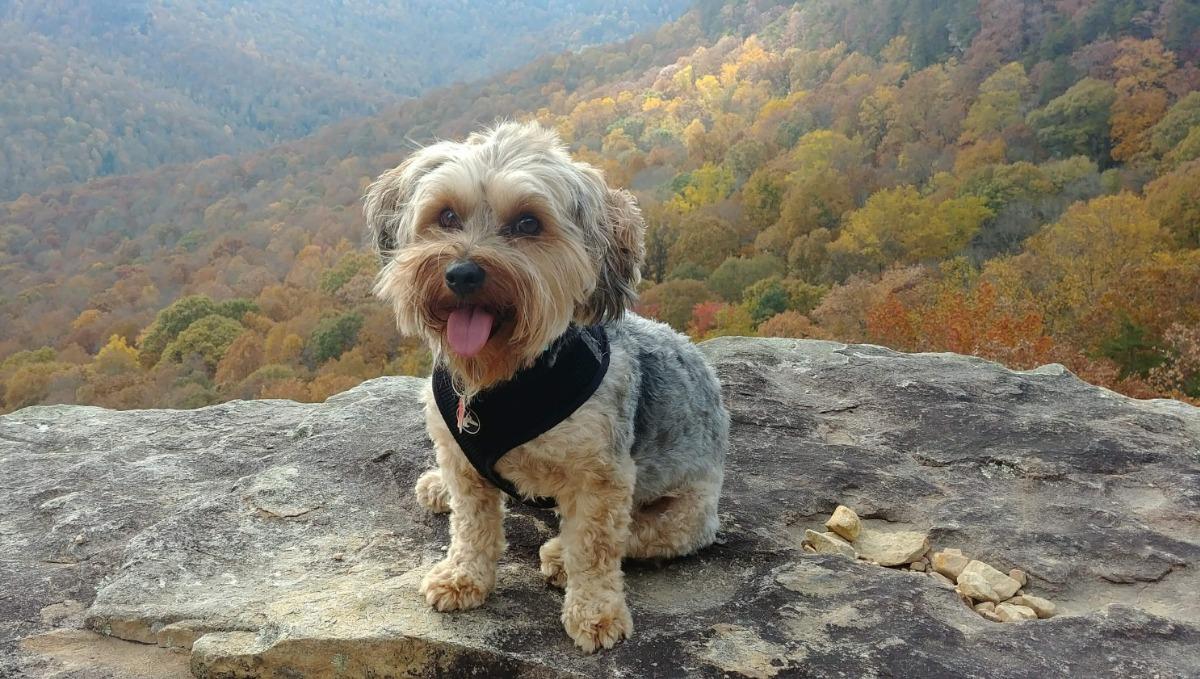 An Abundance of Wildlife: The Great Smoky Mountains National Park is renowned for its rich biodiversity. While hiking on the Gatlinburg Trail or exploring any of the numerous other trails throughout the park, you and your dog may have the opportunity to encounter a variety of wildlife. Keep an eye out for white-tailed deer, wild turkeys, and a myriad of bird species. Your dog's senses will be in overdrive as they sniff out the scents of these fascinating creatures.
Picnic Areas and Rest Stops: Throughout the park, you'll find designated picnic areas and rest stops where you and your dog can take a break, enjoy a meal, or simply relish the serenity of the forested surroundings. These spots provide an opportunity to bond with your pet and appreciate the beauty of the Smoky Mountains at a relaxed pace.

The Great Smoky Mountains National Park is more than just a natural paradise; it's a place where the bonds between nature lovers and their four-legged companions can be strengthened. Whether you choose to explore the pet-friendly Gatlinburg Trail on foot, go for a scenic drive, or simply relish the peaceful moments in one of the park's designated areas, this national treasure offers countless opportunities for you and your dog to connect with the untamed beauty of the Smoky Mountains. It's a journey filled with the sights, sounds, and fragrances of nature, making it a truly unforgettable experience for all.
Salt and Pepper Shaker Museum
Gatlinburg has a knack for offering some of the most unique and unexpected attractions, and the Salt and Pepper Shaker Museum is a prime example. This one-of-a-kind museum is not only a fascinating experience for visitors but also a place where your four-legged friend can tag along, adding a touch of eccentricity to your Smoky Mountain vacation.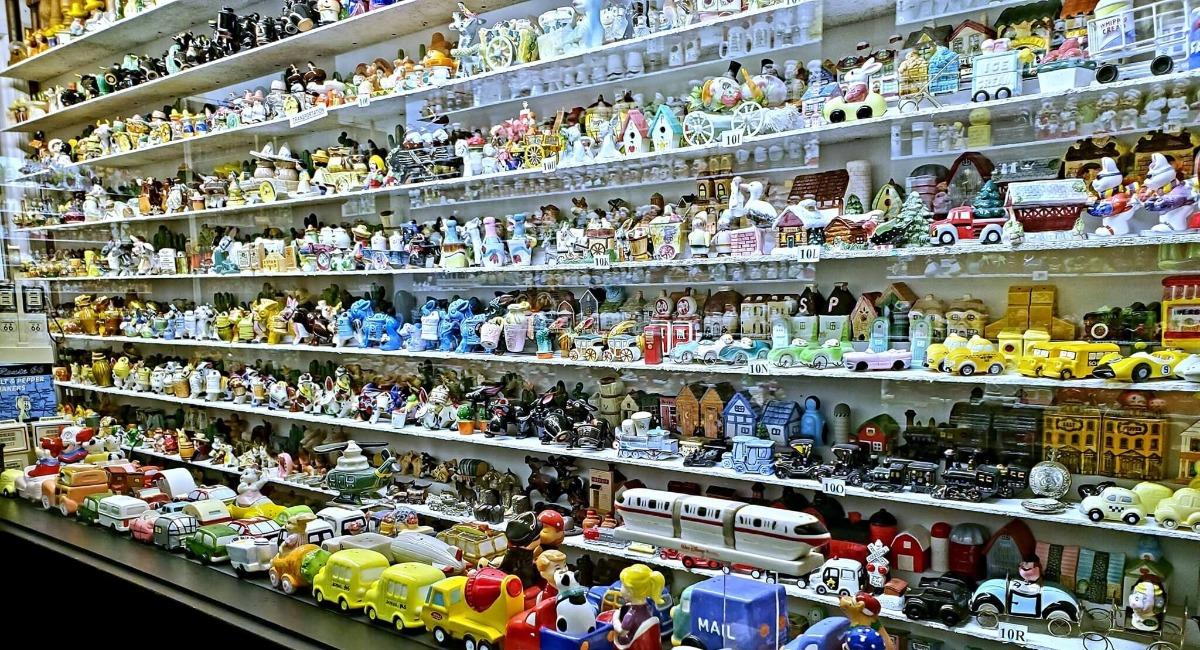 A World of Shakers: Prepare to be amazed by the sheer magnitude of the collection at the Salt and Pepper Shaker Museum. With over 20,000 unique sets of shakers, this museum offers a staggering array of designs, themes, and materials. As you explore the museum, you'll encounter shakers that range from whimsical and charming to elegant and ornate, providing a glimpse into the remarkable diversity of human creativity. Your dog, though they may not fully appreciate the shakers' artistic value, will undoubtedly enjoy the sense of adventure and novelty.
Pet-Friendly Policy: Gatlinburg's Salt and Pepper Shaker Museum welcomes dogs, provided they remain on a leash. This inclusive policy means that your furry friend can be a part of your exploration, sniffing out the intriguing scents and perhaps sharing in your sense of wonder as you discover the unexpected.
Affordable Admission: The Salt and Pepper Shaker Museum understands the importance of making your visit accessible and enjoyable. For a mere $3, you can delve into the museum's eclectic collections. What's even more appealing is that this admission fee is applied toward any purchase in the gift shop. This means you can take home a unique keepsake while your dog receives a memorable outing.
Free Admission for Kids: Families traveling with children will appreciate the museum's family-friendly approach. Children under 12 can explore the museum for free, making it an affordable and educational stop for every one.
Keeping an Eye on Curiosity: While the Salt and Pepper Shaker Museum is a pet-friendly environment, the collection is both vast and delicate. Be sure to keep a watchful eye on your canine companion to ensure their curiosity doesn't lead them to investigate the shakers too closely. With so many eye-catching and aromatic objects on display, your dog might be tempted to explore in their own unique way!
The Salt and Pepper Shaker Museum in Gatlinburg is not just an attraction; it's an adventure waiting to be had by you and your pup. With an extensive collection of shakers, an inclusive pet-friendly policy, affordable admission with a unique twist, and the chance for kids to explore for free, this museum is the perfect blend of fun and eccentricity. So, bring your dog along, embark on a quirky journey, and enjoy the sheer diversity and charm of this unexpected gem in Gatlinburg. It's an experience that you, your family, and your four-legged companion will treasure.
Hang Out at a Pet-Friendly Restaurant
When hunger strikes in Gatlinburg, you'll be pleased to know that there are plenty of pet-friendly restaurants ready to cater to your culinary cravings while accommodating your four-legged companions. Here are a few delightful options:
Howard's Steakhouse: If you're in the mood for a hearty meal, Howard's Steakhouse is the perfect place to indulge in sizzling steaks and other delectable entrees. What sets this establishment apart is its inviting patio, where you can dine al fresco with your pet comfortably by your side. Your pup can bask in the shade under your table while you savor every savory bite of your meal. Howard's Steakhouse offers a fantastic dining experience that's not just about the food; it's about creating cherished moments with your furry friend in tow.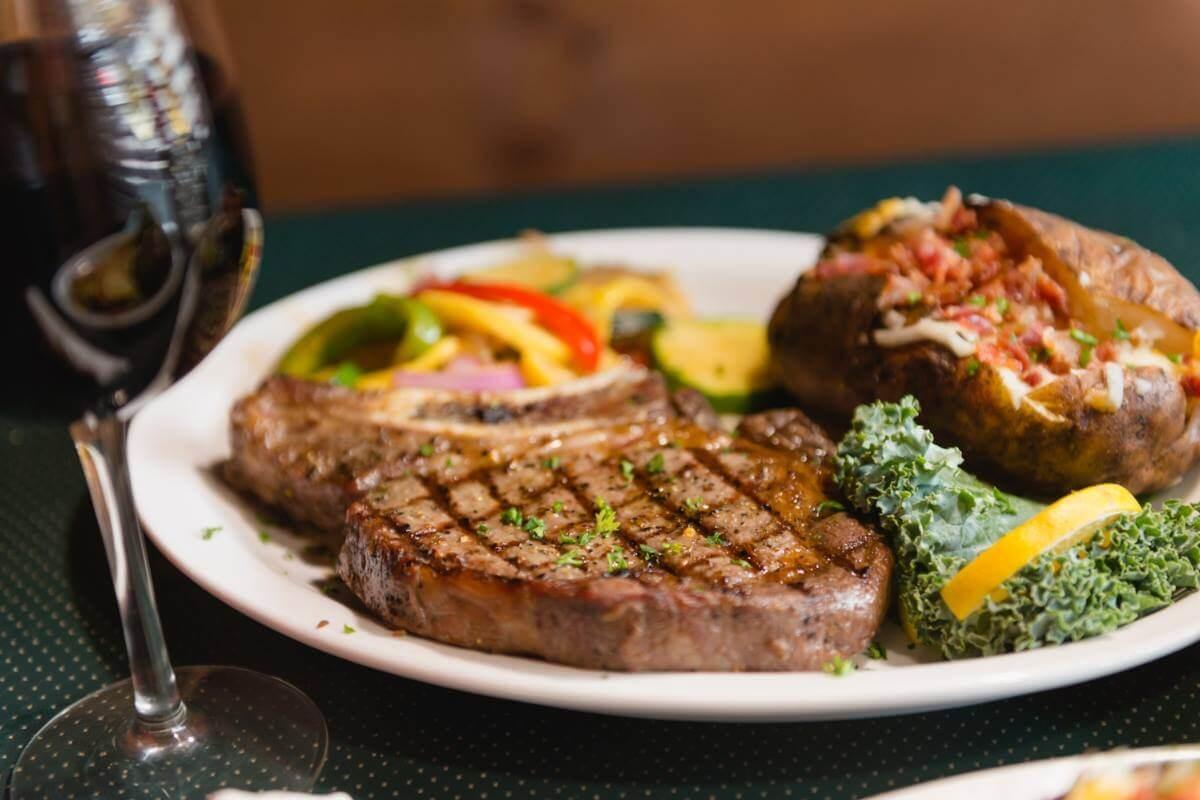 Mad Dog's Creamery & Donuts: If you have a sweet tooth that needs satisfying, look no further than Mad Dog's Creamery & Donuts. This popular destination is a haven for dessert lovers. From hand-dipped premium ice cream to soft-serve varieties, sundaes, banana splits, milkshakes, and the town's best funnel cakes, the options are irresistible. What's even more delightful is that Mad Dog's doesn't forget about your canine companions. They offer doggie treats and toys, ensuring that your four-legged friend can enjoy a treat just as much as you do. It's a sweet paradise for both humans and pets.
Fox & Parrot Tavern: If you're seeking a nightcap to conclude another incredible day in the Smokies, the Fox & Parrot Tavern beckons. This charming establishment offers an array of libations, including a selection of craft beers and cocktails. Whether you're unwinding after a day of hiking or simply looking for a relaxed atmosphere to enjoy a drink, this tavern has you covered. What's more, it's a pet-friendly establishment, so you can have a drink with your pup by your side, making it the perfect place to wind down in the evening.
In Gatlinburg, dining is more than just a meal; it's an experience to be savored with your furry friends. Whether you're indulging in mouthwatering steaks on a cozy patio, treating yourself to delectable desserts that are shared with your pets, or enjoying a nightcap at a pet-friendly tavern, Gatlinburg's restaurants cater to your culinary cravings and create memorable moments for all members of your family, both human and canine. So, embark on a culinary adventure in Gatlinburg, knowing that every meal is a chance to bond with your pets while savoring the flavors of the Smoky Mountains.
We Invite You and Your Dog to Stay with Stony Brook Cabins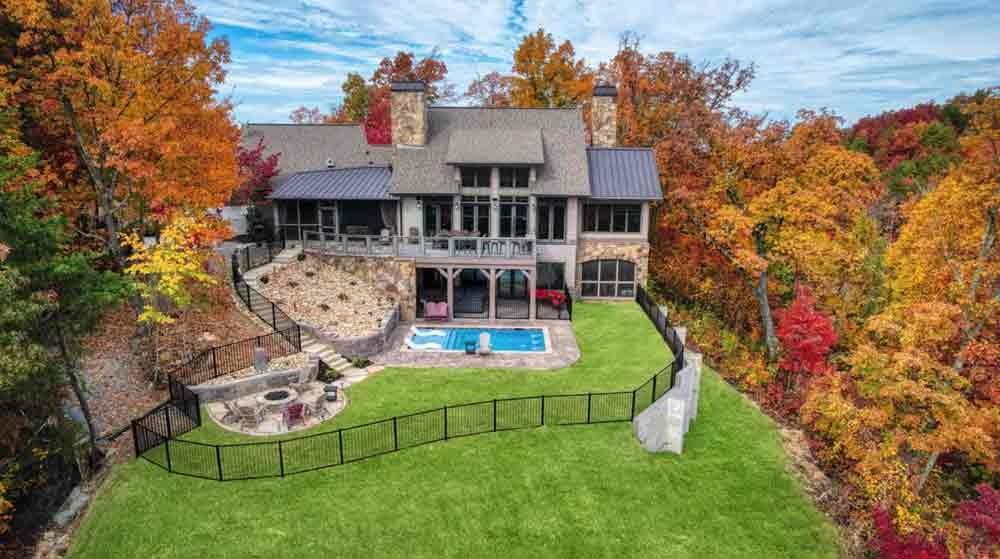 As we draw this adventure to a close, we hope we've convinced you that Gatlinburg, Tennessee, is truly a pet-friendly paradise where your furry family members can make lasting memories alongside you. From the stunning natural beauty of the Great Smoky Mountains National Park to the quirky experiences at places like the Salt and Pepper Shaker Museum, Gatlinburg offers a wide array of activities where your pets are not just tolerated but warmly welcomed.
At the heart of your pet-friendly Gatlinburg experience is Stony Brook Cabins. We understand that your pets are not just companions; they're cherished members of your family. That's why we've worked tirelessly to create the perfect pet-friendly choice for your stay in the Smoky Mountains.
Our pet-friendly cabins provide a serene and comfortable home away from home, with all the amenities you need for a relaxing vacation. By staying in our cabins, you not only save on costly veterinarian lodging fees but also get to enjoy the added benefit of your pet sharing in the adventure. Whether it's a cozy cabin nestled in the woods or a spacious retreat with breathtaking mountain views, you can rest assured that your pet will be just as comfortable as you are.
With convenient access to some of Gatlinburg's most captivating dog-friendly attractions, such as Gatlinburg SkyLift Park, the Great Smoky Mountains National Park, and the Salt and Pepper Shaker Museum, you and your pets can explore, discover, and bond like never before.
So, what are you waiting for? Plan your Smoky Mountain vacation today, and let us at Stony Brook Cabins be your pet-friendly hosts. Experience the joy of a Gatlinburg getaway with your beloved pets and create a wealth of memories in this remarkable destination. In Gatlinburg, your family isn't complete without your furry friends, and at Stony Brook Cabins, we couldn't agree more. Come and discover the magic of Gatlinburg with the ones who matter most – both two-legged and four-legged.