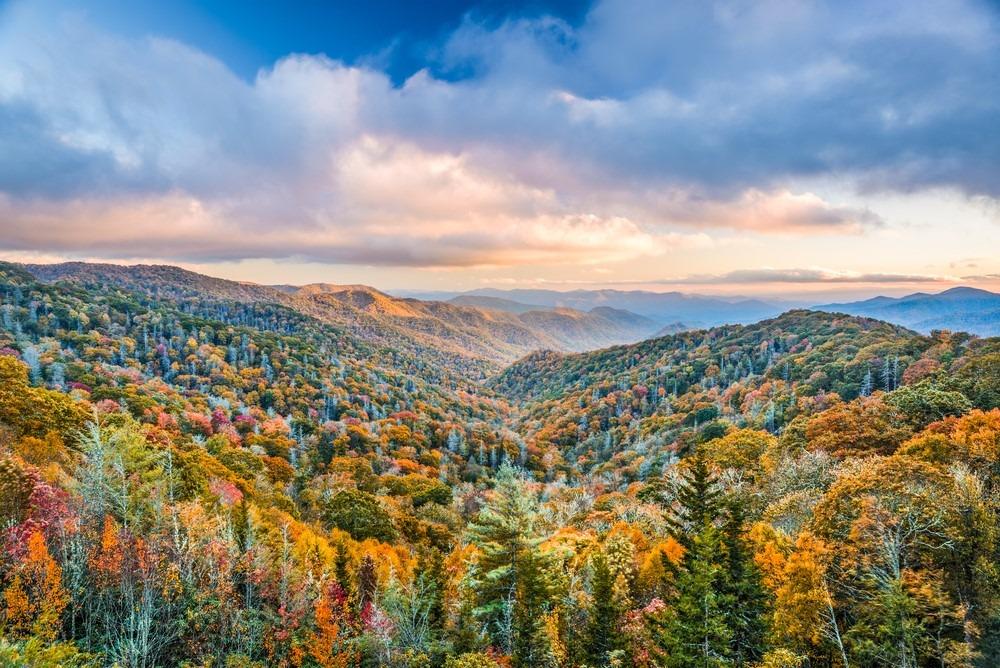 In the heart of the stunning Great Smoky Mountains, Gatlinburg and Pigeon Forge are two enchanting destinations that beckon travelers from far and wide. Each of these neighboring towns boasts its own unique charm and attractions, making it a delightful conundrum for visitors to decide which one suits their vacation desires best. Are you drawn to the serene beauty of the mountains and a quieter mountain town vibe, or do you crave non-stop entertainment and thrilling adventures for the whole family? In this blog, we'll explore the differences between Gatlinburg and Pigeon Forge, helping you make an informed decision on where to embark on your unforgettable Smoky Mountains adventure. We'll also answer essential questions like how many days you should plan to spend in each town, what they are most known for, and how to make the most of your time in both places. Let's discover which Appalachian gem will be your dream getaway!
Is it better to go to Pigeon Forge or Gatlinburg?
Gatlinburg and Pigeon Forge are side by side in the picturesque Great Smoky Mountains, offering distinctive experiences that cater to different tastes and preferences. Gatlinburg, known for its serene natural beauty and quaint mountain town ambiance, is an ideal choice for those seeking a peaceful escape. With its proximity to the Great Smoky Mountains National Park, Gatlinburg lures nature enthusiasts with hiking trails, scenic drives, and wildlife encounters. In contrast, Pigeon Forge is the vibrant heart of entertainment in the region. It's a bustling destination for families and thrill-seekers, offering world-class attractions like Dollywood, dinner theaters, and an array of amusement parks. While Gatlinburg enchants with its art galleries, craft shops, and mountain vistas, Pigeon Forge captivates with its lively shows, go-kart tracks, and bustling atmosphere. Whether you seek tranquility or non-stop excitement, these neighboring towns in the Smokies cater to a diverse range of vacation desires, making them both essential stops for any visit to the region. A minimum of 3-4 days is ideal to fully explore both areas. This allows you to enjoy popular attractions without feeling rushed.
How do you spend a day in Gatlinburg?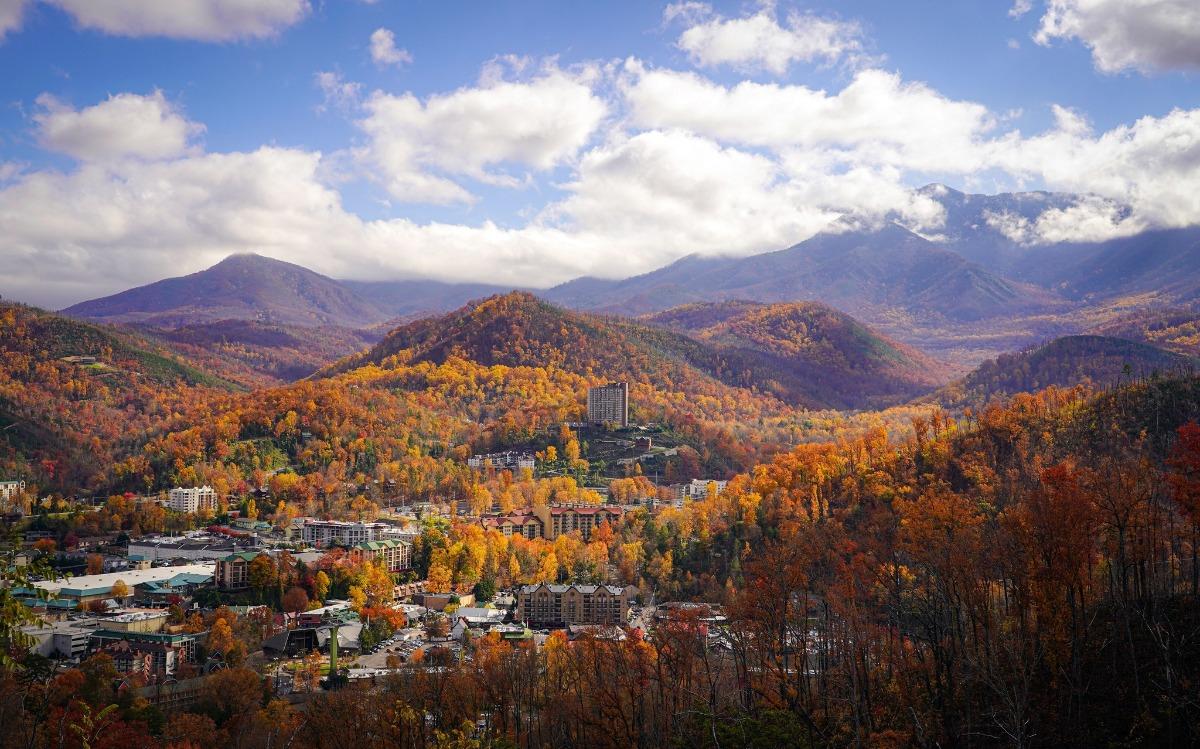 Known as the gateway to the renowned Great Smoky Mountains National Park, Gatlinburg boasts a serene and natural beauty that captivates visitors from all walks of life. Whether you're an outdoor enthusiast seeking hiking adventures and wildlife encounters or a leisure seeker looking to explore quaint streets lined with unique shops, galleries, and cozy eateries, Gatlinburg offers a harmonious blend of nature and culture. The town's mountain vistas, pristine streams, and vibrant downtown create a tapestry of experiences that capture the essence of the Smoky Mountains. Gatlinburg's warmth and Southern hospitality make it an inviting destination where memories are woven amidst the backdrop of one of America's most cherished national parks.




Morning




Breakfast

at

Crockett's Breakfast Camp in Gatlinburg, Tennessee, is not just a restaurant; it's a destination for breakfast enthusiasts seeking a taste of Southern hospitality and comfort. This charming eatery pays homage to the legendary frontiersman Davy Crockett with its rustic, cabin-like ambiance. Step inside, and you'll be greeted with warm, friendly smiles and the inviting aroma of sizzling bacon and fresh-baked biscuits. The menu at Crockett's is a tribute to classic Southern breakfast fare, featuring mouthwatering pancakes, fluffy omelets, and their signature "Crockett's Skillet," a hearty combination of eggs, meats, and potatoes. Portions are generous, ensuring you start your day with a satisfying meal. With its cozy atmosphere and delectable dishes, Crockett's Breakfast Camp is the perfect place to fuel up for a day of exploration in the Smokies, creating a memorable breakfast experience that lingers long after the last bite.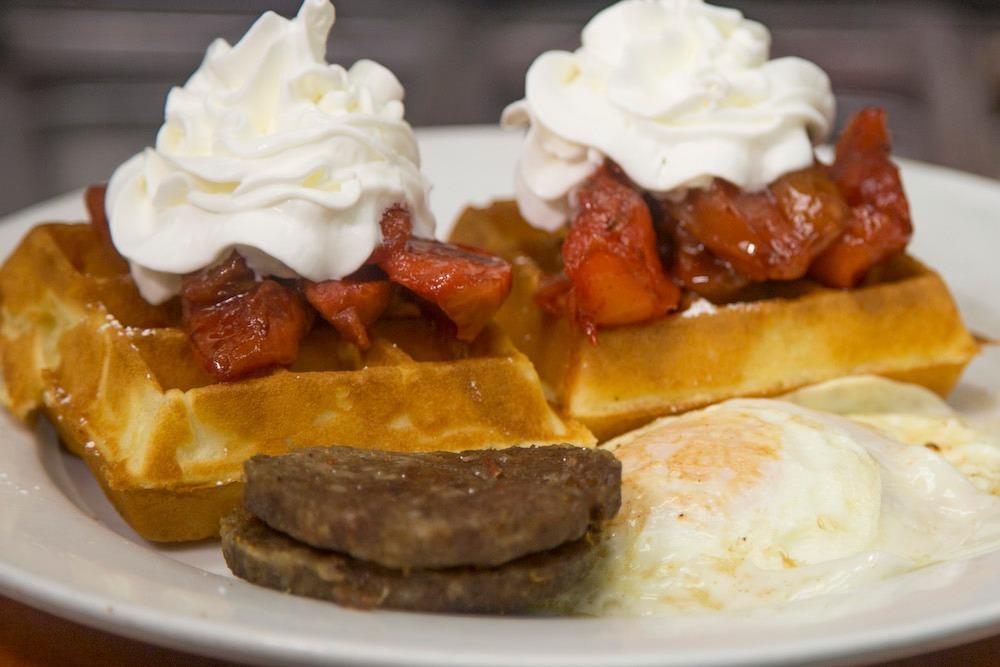 When you're planning a day of adventure in Gatlinburg, the first stop on your journey into the stunning Great Smoky Mountains National Park should undoubtedly be the
Sugarlands Visitor Center
. This visitor center serves as the gateway to one of the most biodiverse and captivating national parks in the United States. As you step inside, you'll be welcomed by knowledgeable park rangers ready to provide you with valuable information and insights for your hiking adventure.
One of the many advantages of visiting the Sugarlands Visitor Center is the wealth of resources it offers to make your hiking experience safe, enjoyable, and informed. You can obtain detailed trail maps that will guide you through the intricate network of paths that crisscross the park. These maps provide vital information on trail distances, elevations, and estimated hiking times, allowing you to choose a route that aligns with your fitness level and interests.
If you're seeking a picturesque waterfall experience, the popular For those with a bit more stamina and a desire for geological wonders, the If you prefer to combine your hiking with a scenic drive, the
Roaring Fork Motor Nature Trail
is a fantastic option. This one-way loop road takes you through a lush, old-growth forest, offering numerous pull-offs where you can take short walks to immerse yourself in the beauty of the Smokies.
Lunch
After your invigorating hike in the Great Smoky Mountains National Park, it's time to refuel and savor a delicious meal. You have two enticing options to choose from a tranquil picnic in one of the park's designated picnic areas or a delightful dining experience in downtown Gatlinburg.
Picnic in the Park: If you're looking to prolong your immersion in nature, picnicking within the park is a delightful choice. The Great Smoky Mountains National Park offers several designated picnic areas, each with its unique charm. Find a shaded spot beside a babbling stream or a picturesque clearing with a view of the surrounding mountains. Pack your own picnic or stop by a local deli or grocery store in Gatlinburg to assemble a delectable assortment of sandwiches, fresh fruit, and snacks. Enjoy a leisurely meal amidst the tranquil sounds of nature, surrounded by the park's lush greenery.
Dine in Downtown Gatlinburg: When it comes to food, the Gatlinburg Brewing Company complements its brews with a menu that tantalizes the taste buds. One of their popular food items is the Beer Cheese Soup, a creamy and savory delight infused with the brewery's own craft beer. For those looking for a Southern twist, the Smoky Mountain BBQ Pulled Pork sandwich is a favorite, featuring tender pulled pork smothered in rich barbecue sauce. The brewery's burgers are also highly recommended, with options ranging from classic cheeseburgers to gourmet creations that cater to diverse palates. To round off your meal, don't miss their dessert offerings, like the decadent Chocolate Stout Cake, which pairs perfectly with a stout or porter. Whether you're sipping on their craft brews or savoring their delicious food, the Gatlinburg Brewing Company promises a memorable dining experience in the heart of the Smoky Mountains.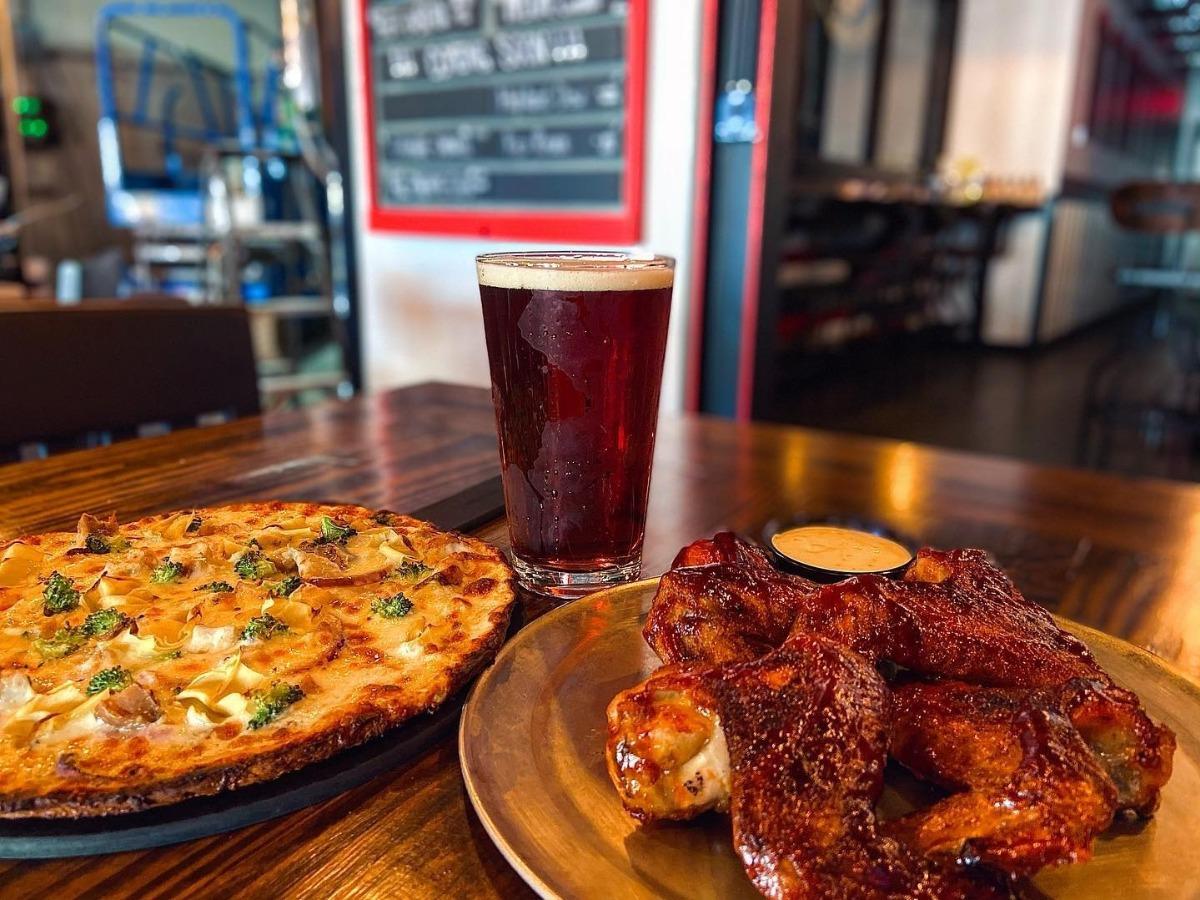 Afternoon
The
Gatlinburg SkyLift
is your gateway to a breathtaking journey to the top of Crockett Mountain. As you ascend, you'll witness the landscape transforming before your eyes, revealing the charming town below and the majestic mountains stretching to the horizon. The panoramic views from the SkyLift are nothing short of awe-inspiring, providing a bird's-eye perspective of Gatlinburg's unique blend of natural beauty and vibrant urban life.
But the adventure doesn't end with the SkyLift. At the summit of Crockett Mountain, you'll encounter the SkyBridge, a marvel of engineering and an exhilarating attraction in its own right. This suspension bridge holds the distinction of being the longest pedestrian suspension bridge in North America, spanning a jaw-dropping 680 feet. Walking across it is an experience that blends excitement and serenity, as the gentle sway of the bridge enhances the feeling of being at one with the mountain landscape. Along the way, take your time to soak in the magnificent vistas that surround you. The Smoky Mountains, shrouded in a gentle mist, create a backdrop that's nothing short of cinematic, making every step a perfect photo opportunity.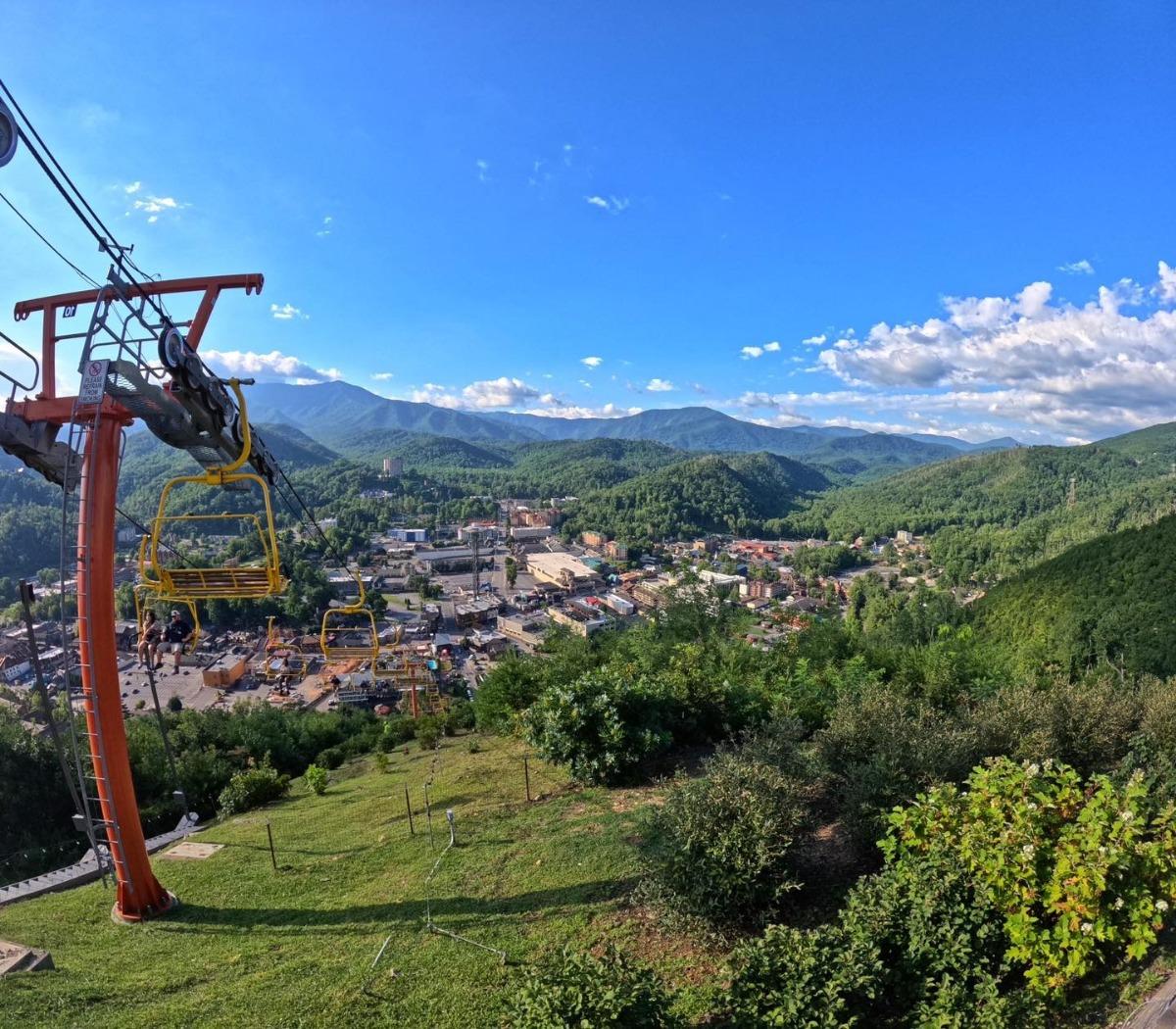 Explore Downtown Gatlinburg: As you meander along the vibrant Gatlinburg Parkway, the beating heart of this charming mountain town, you'll find a treasure trove of one-of-a-kind shops, boutiques, and galleries that beckon you to explore. Among the many shopping destinations, a true standout is "The Village Shops." This quaint enclave within Gatlinburg's bustling landscape offers a distinctive shopping experience where you can discover a diverse array of gifts and souvenirs.
Among the shops nestled within The Village, you'll find "The Donut Friar," a beloved establishment known for its delectable, freshly made donuts and gourmet coffee. Nearby, "The Day Hiker" appeals to outdoor enthusiasts, offering a curated selection of hiking gear, clothing, and accessories, perfect for those planning to explore the nearby Great Smoky Mountains National Park.
"The Cheese Cupboard" tantalizes your taste buds with an assortment of artisan cheeses and gourmet treats, ideal for a picnic or a leisurely afternoon snack.
"The Honey Pot" is another gem, where you can sample and purchase a variety of honey-based products, including the region's renowned sourwood honey. Finally, "The Alewine Pottery" studio and shop showcases the craftsmanship of local artisans, offering unique pottery pieces that serve as both functional art and souvenirs to cherish.
As you explore The Village Shops, each charming store beckons with its own distinctive character and offerings. It's an enchanting shopping experience that adds to the allure of Gatlinburg's picturesque downtown, ensuring that you leave with not just souvenirs but also lasting memories of your visit to this mountain haven.
Late Afternoon
Once you arrive at Ober Gatlinburg, you'll discover a world of entertainment and natural beauty. The park is known for its ice-skating rink, where you can glide across the ice while surrounded by mountain majesty. It's a magical experience whether you're a seasoned skater or a novice. Additionally, Ober Gatlinburg offers wildlife encounters, allowing you to get up close and personal with native animals like black bears, river otters, and birds of prey. These encounters provide a deeper understanding of the Smoky Mountains' rich ecological diversity.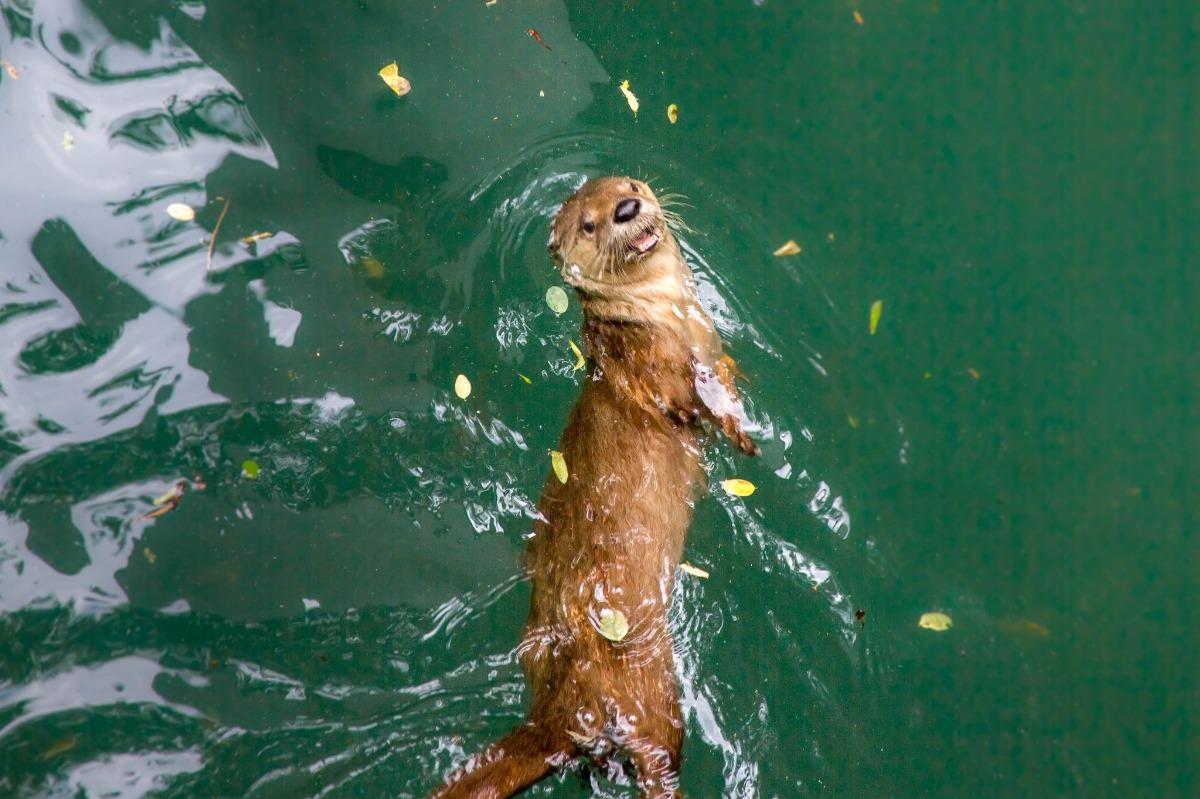 The adventure continues with scenic chairlift rides that transport you to even greater heights, granting access to breathtaking views of the Great Smoky Mountains. These leisurely rides are perfect for soaking in the natural beauty of the region while enjoying the crisp mountain air. Ober Gatlinburg isn't just an amusement park; it's a sanctuary of outdoor enjoyment, making it a must-visit destination for those seeking both entertainment and a deep connection with the pristine wilderness of the Smoky Mountains.
Dinner:

Dinner at The Peddler Steakhouse:
For an unforgettable dining experience in Gatlinburg, make your way to The Peddler Steakhouse, a beloved establishment renowned for its exceptional steaks and Southern-inspired cuisine. Settle into a cozy and rustic ambiance as you savor a mouthwatering steak or explore a variety of delectable Southern dishes, all thoughtfully prepared and served with the warmth of Southern hospitality. It's a culinary journey that combines the finest flavors of the region with an inviting and timeless atmosphere, making The Peddler Steakhouse a top choice for a memorable dinner in Gatlinburg.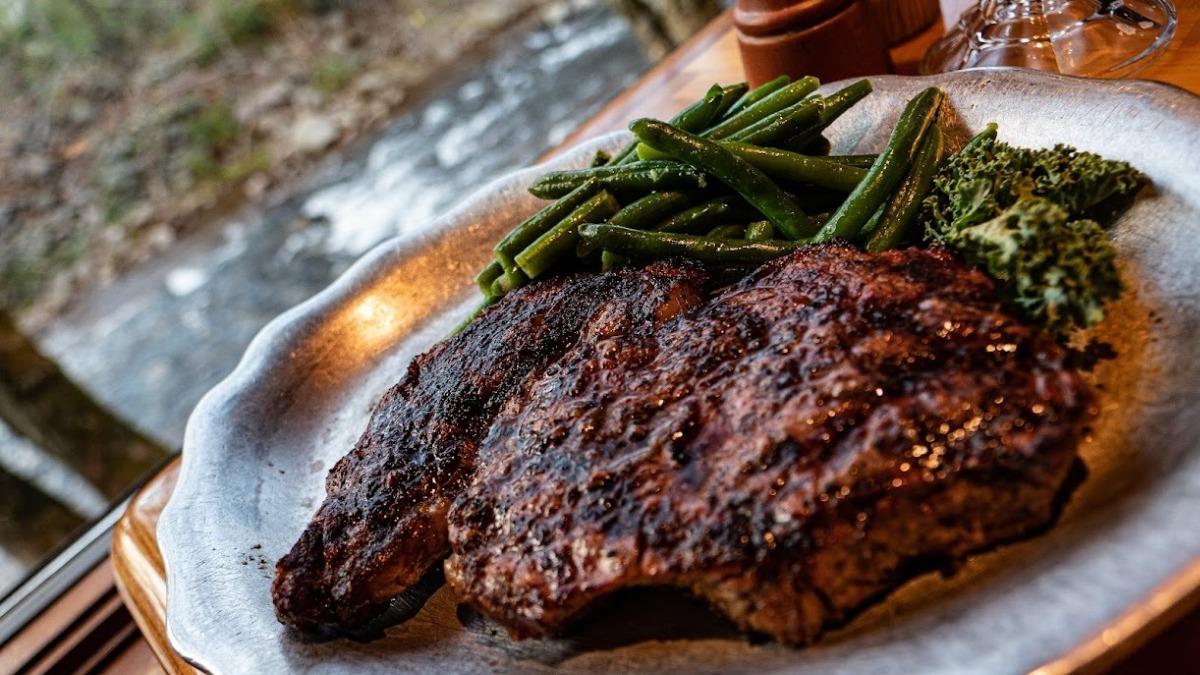 Evening
To conclude your day in Gatlinburg with a touch of enchantment, don't miss the opportunity to visit the iconic Gatlinburg Space Needle. Ascend to the observation deck via a glass elevator and prepare to be captivated by the breathtaking nighttime panorama that unfolds before you. The twinkling lights of Gatlinburg below, set against the backdrop of the Great Smoky Mountains, create a mesmerizing and romantic vista that's sure to leave a lasting impression on your Smoky Mountains getaway.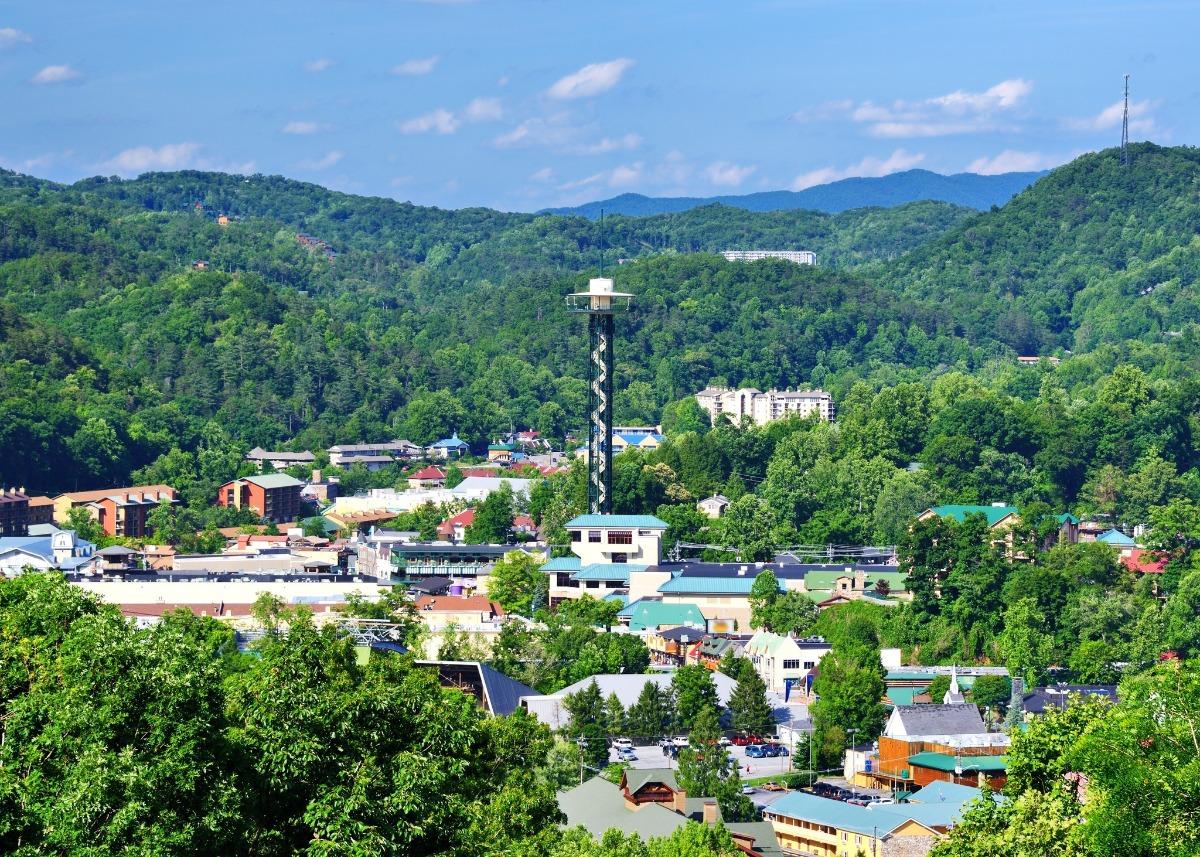 How do you spend a day in Pigeon Forge?
Pigeon Forge stands as a vibrant testament to the power of entertainment and natural beauty. This bustling town, located in eastern Tennessee, has earned its reputation as a family-friendly haven, drawing visitors from across the country with its exhilarating mix of attractions. At the forefront is Dollywood, the celebrated theme park founded by country music icon Dolly Parton. Here, roller coasters and live performances coexist harmoniously with traditional crafts and Appalachian heritage, offering something for everyone. Pigeon Forge also boasts an array of dinner theaters, go-kart tracks, and water parks, ensuring non-stop fun for all ages. Beyond the man-made excitement, the town is adorned with the stunning backdrop of the Smoky Mountains, making it an ideal destination for those seeking both adventure and natural beauty. With its unique blend of exhilaration and serenity, Pigeon Forge promises a memorable experience at every turn.
Morning
Flapjack's Pancake Cabin
has earned its reputation for serving up a breakfast feast like no other. While you savor the rustic mountain ambiance, prepare to indulge in a variety of breakfast delights, with their pancakes taking center stage. From classic buttermilk pancakes to creative specialties like the Wildberry Pancakes topped with a medley of berries and whipped cream or the Southern Fried Chicken and Pancakes, Flapjack's Pancake Cabin ensures a memorable start to your day. Whether you're drawn to sweet or savory flavors, this Gatlinburg gem promises a culinary experience that perfectly sets the tone for your Smoky Mountains adventure.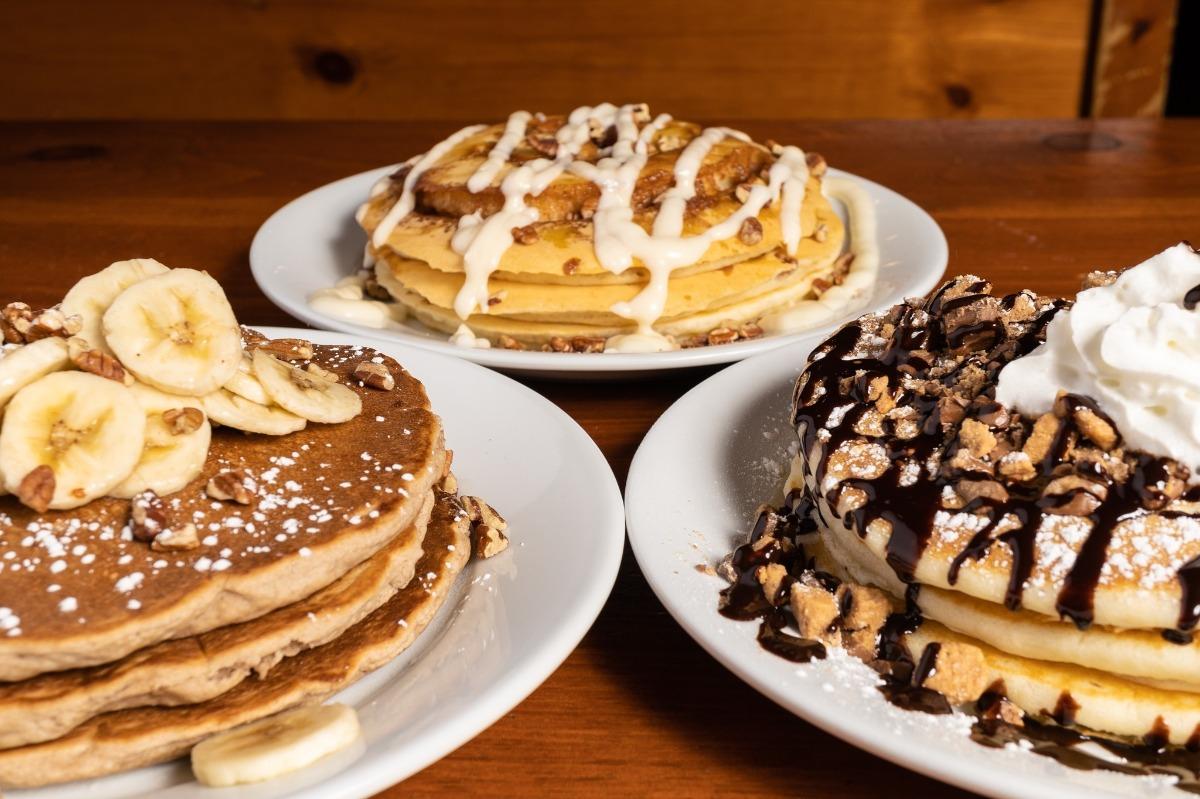 After a delicious breakfast begin your day of excitement by venturing to
Dollywood
, the iconic theme park envisioned and brought to life by the legendary Dolly Parton herself. Nestled in the heart of the Great Smoky Mountains, Dollywood offers an immersive experience that seamlessly blends exhilarating thrills, captivating live entertainment, and artisan craftsmanship. As you step through the park's gates, your morning unfolds with a treasure trove of adventures. Thrill-seekers can dive into the exhilarating rides that punctuate the landscape, while those seeking cultural enrichment can indulge in live shows that celebrate the rich heritage of Appalachia.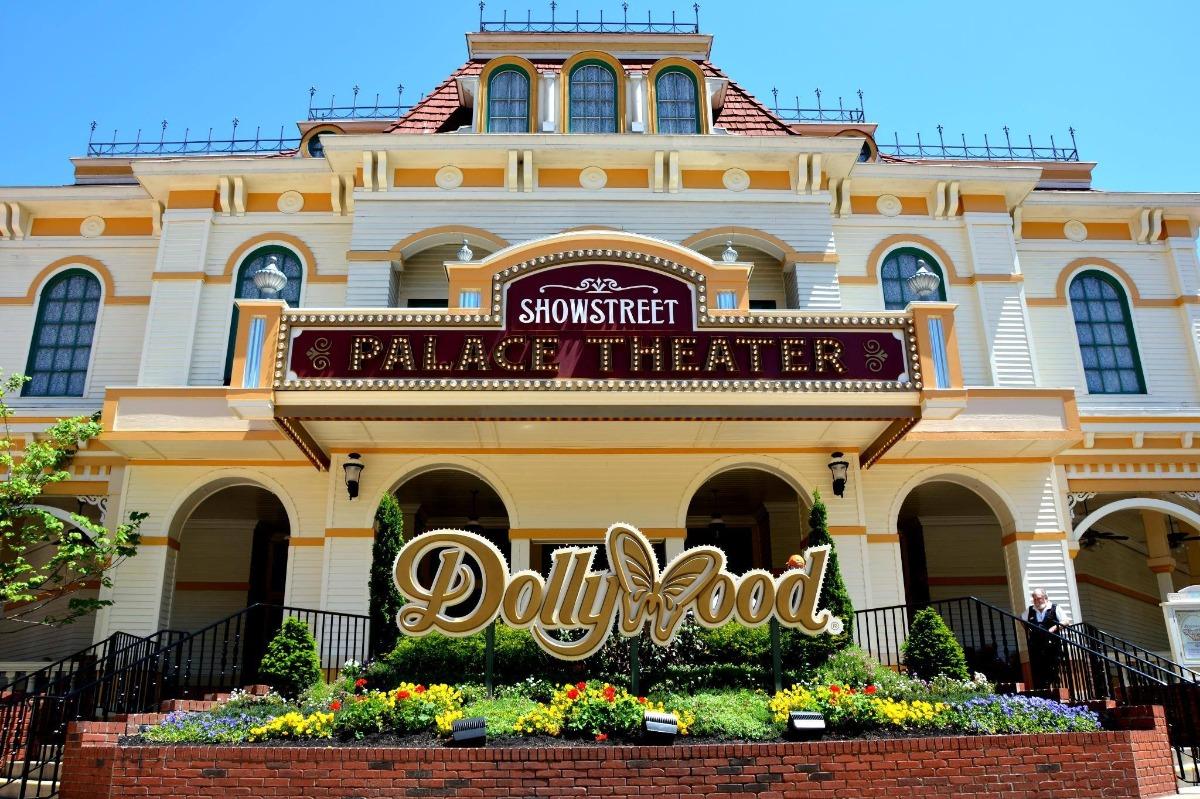 Dollywood's artisan shops, a testament to Dolly Parton's commitment to preserving the region's traditions, beckon you to explore their offerings. Here, you can witness skilled craftsmen at work, crafting handmade goods that pay homage to the rich Appalachian culture. From intricate woodwork to beautiful hand-blown glass, these shops offer a chance to take home a piece of the Smoky Mountains' heritage.
Lunch
Aunt Granny's Restaurant
is a beloved eatery that serves up a delectable buffet that's brimming with a variety of comforting Southern dishes, ensuring that you experience the true essence of Southern cuisine.
As you make your way through the buffet, you'll discover a mouthwatering array of options. Sink your teeth into succulent fried chicken, savor the richness of creamy mashed potatoes and gravy, and relish the sweetness of cornbread and collard greens. Don't forget to indulge in classic Southern desserts like pecan pie and banana pudding to round out your meal on a sweet note.
Afternoon
The Island
is an entertainment mecca that stands as a testament to the town's vibrant and dynamic character. Situated at the heart of Pigeon Forge, The Island is a captivating complex that seamlessly blends family-friendly attractions, shopping, and a lively atmosphere.
One of the standout features of The Island is the Great Smoky Mountain Wheel, a colossal Ferris wheel that beckons you to take a ride above the bustling streets of Pigeon Forge. As you ascend, your panoramic view of the surrounding area reveals the town's energetic pulse, framed by the grandeur of the Great Smoky Mountains in the distance. It's a visual spectacle that's both exhilarating and serene.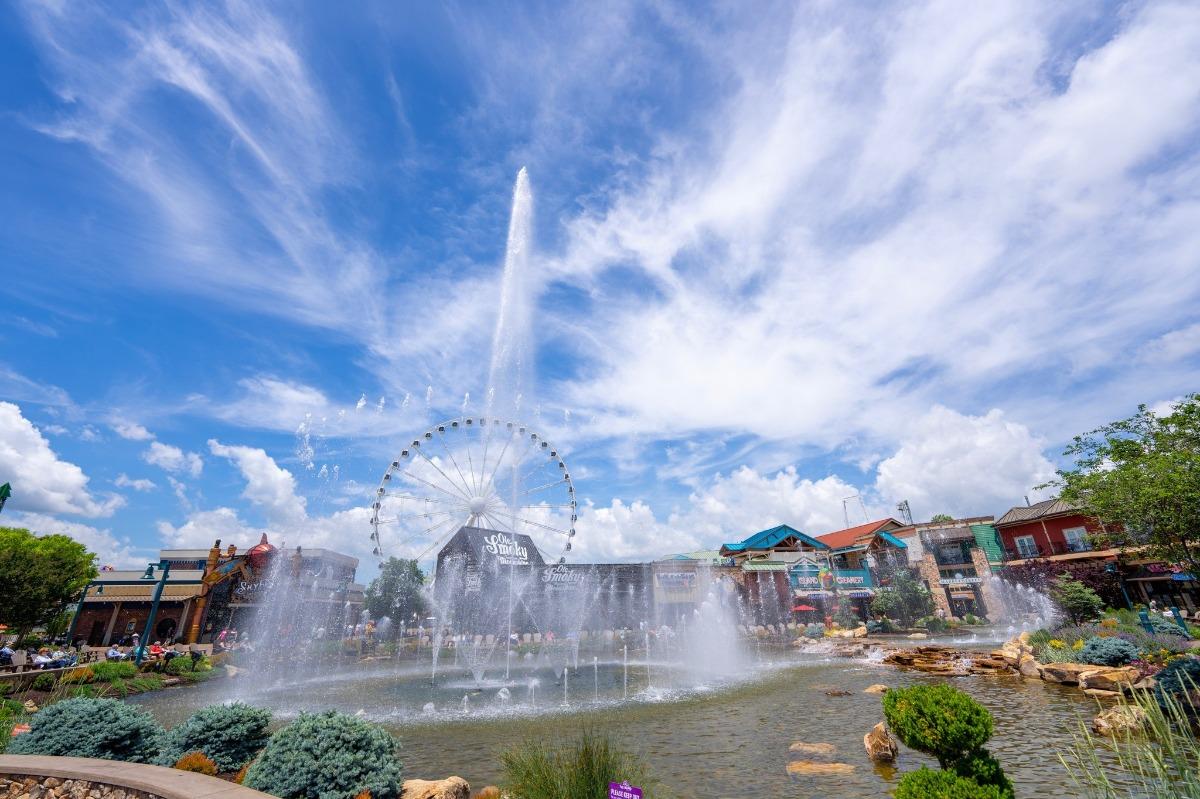 As you explore The Island further, you'll discover an array of shops, boutiques, and specialty stores that invite you to browse for unique souvenirs and gifts, ensuring that you can take home a piece of Pigeon Forge's charm. For those seeking interactive entertainment, the arcade games provide hours of amusement and friendly competition.
For the adventurous souls, The Island Ropes Course offers a thrilling challenge. As you navigate the suspended obstacles and platforms, you'll test your agility and balance while taking in elevated views of the lively atmosphere below.
The Escape Game:
Challenge yourself and your group with a visit to The Escape Game, where you can choose from various escape room scenarios. It's a great way to exercise your problem-solving skills and have fun.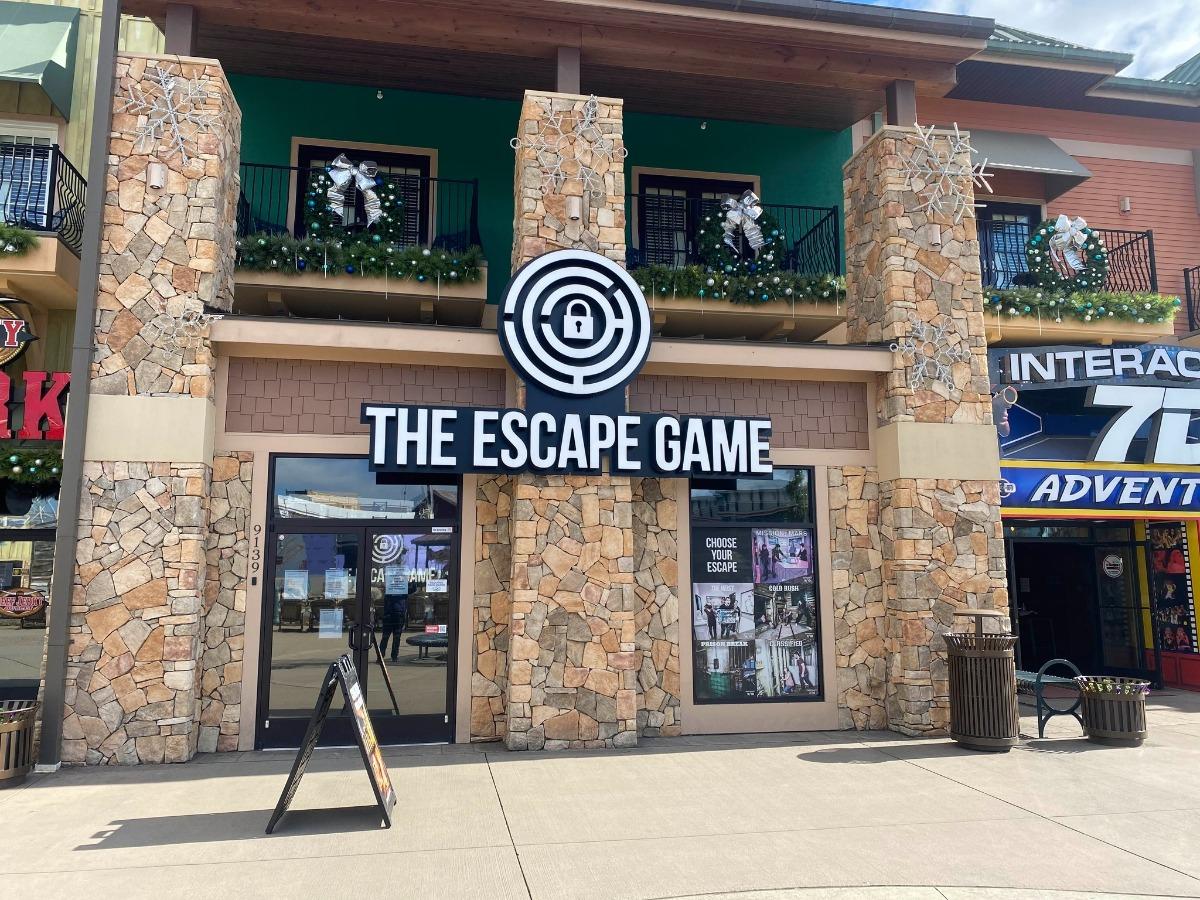 Late Afternoon
Don't miss the chance to experience the Outdoor Gravity Park. Here, you'll have the exhilarating opportunity to roll downhill inside a massive inflatable ball, creating an unforgettable adventure that's as unique as it is thrilling. This gravity-powered escapade promises an adrenaline rush and laughter-filled moments that you won't easily forget, making it a standout attraction in the heart of Pigeon Forge.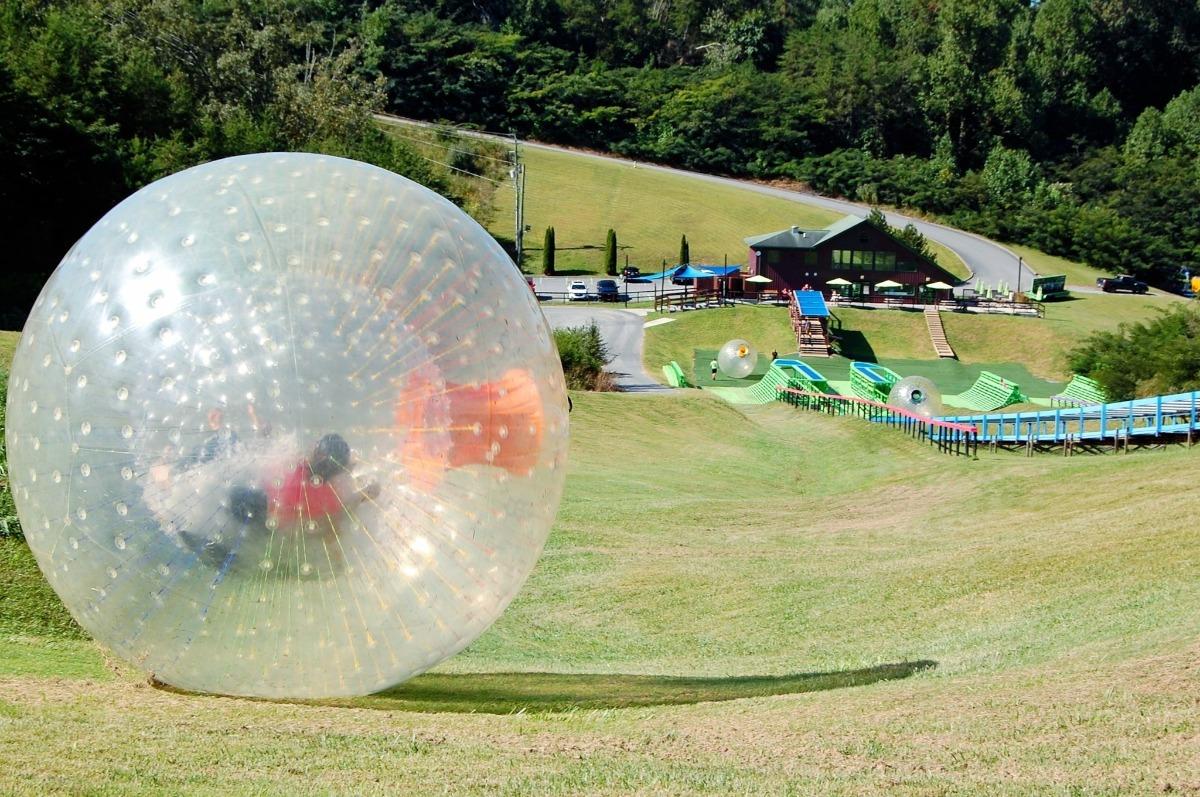 Dinner
Dinner at the Local Goat
is a culinary gem that has earned its reputation as a top dining destination in the heart of the Smoky Mountains. Known for its commitment to sourcing fresh, locally grown ingredients, the restaurant boasts a diverse menu that celebrates the flavors of the region. Guests are treated to a warm and inviting atmosphere, with rustic decor that complements the mountain setting.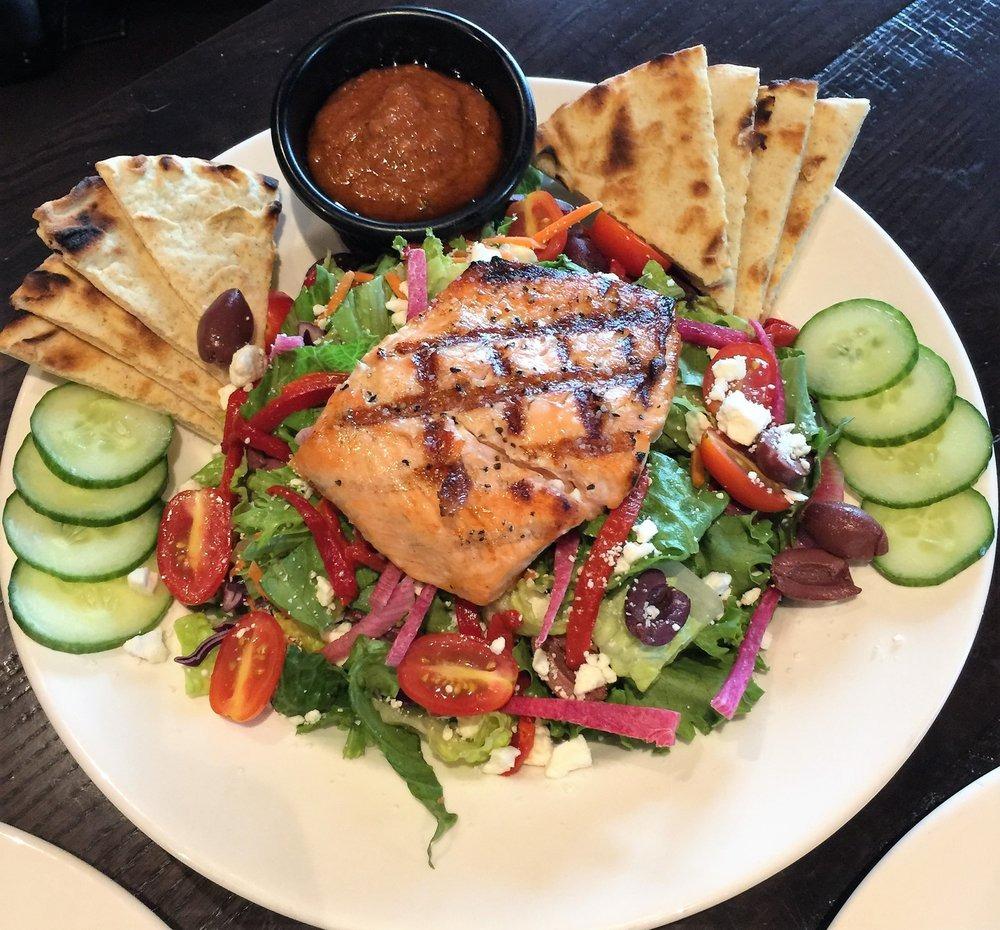 One of the standout aspects of Local Goat is its dedication to crafting creative and mouthwatering dishes. The menu features a range of options, from Southern classics with a modern twist to innovative, chef-driven creations. Signature dishes include the Pimento Cheese Fondue, a flavorful blend of local cheeses served with house-made chips, and the Farmhouse Burger, a juicy delight that's a favorite among locals and visitors alike.
Local Goat also prides itself on its extensive selection of craft beers and handcrafted cocktails, allowing guests to pair their meal with the perfect beverage.
Evening
The Island Show Fountain:
Before heading back to your accommodation, catch the mesmerizing Island Show Fountain's synchronized water, light, and music display. It's a relaxing way to wind down your evening.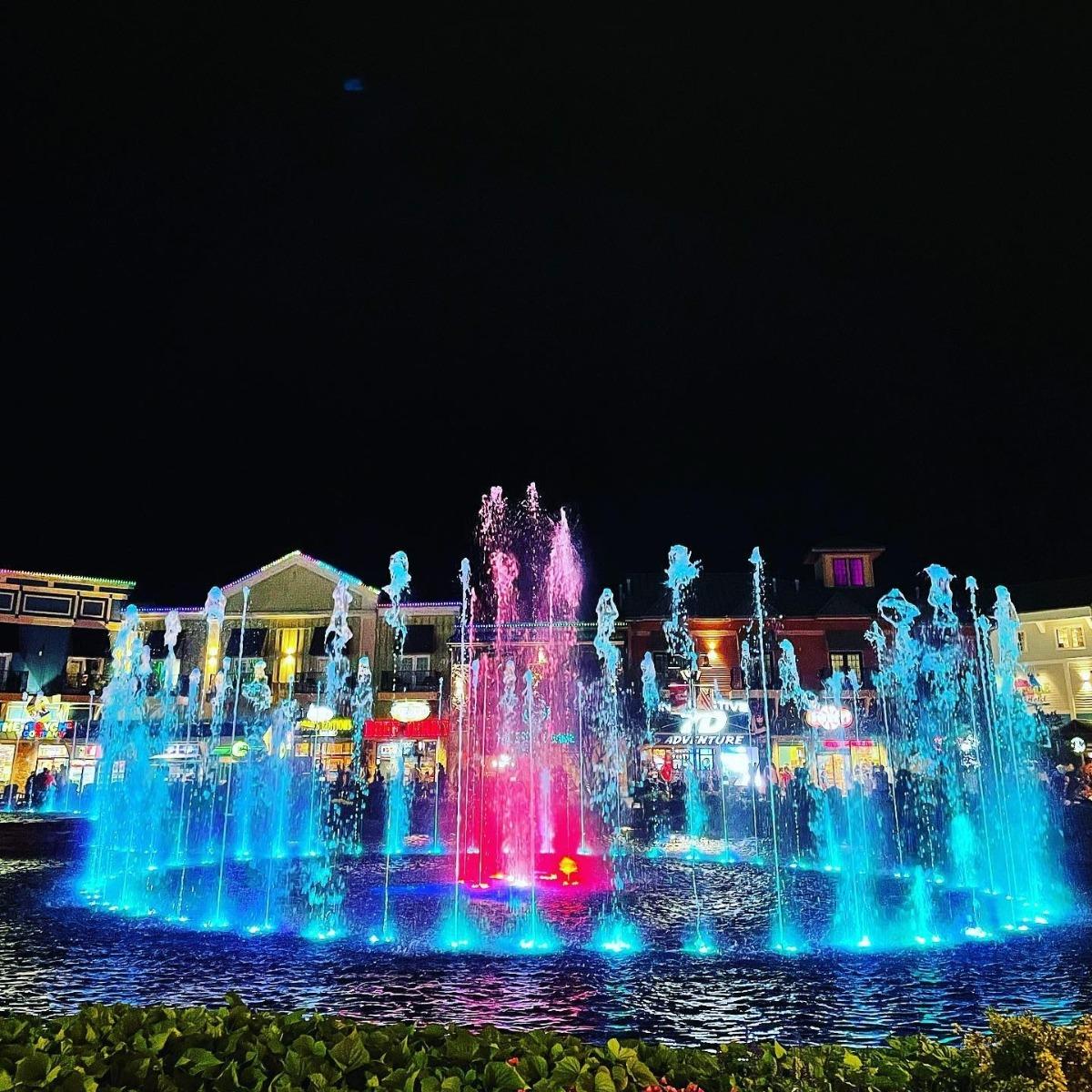 This lively town has earned its reputation as an entertainment hub, drawing visitors from far and wide with its exciting mix of experiences. From the world-renowned Dollywood theme park, created by country music legend Dolly Parton, to dinner theaters, go-kart tracks, and water parks, Pigeon Forge offers non-stop fun for all ages. The city's picturesque setting adds to its charm, providing a scenic backdrop to its numerous attractions. Whether you're seeking adrenaline-pumping rides, musical performances, or a taste of classic Southern cuisine, Pigeon Forge delivers an unforgettable experience in the heart of the Smoky Mountains.
What is Gatlinburg most known for?
Visitors flock to Gatlinburg to explore the pristine wilderness, hike along scenic trails, and witness the vibrant fall foliage that paints the mountains in a kaleidoscope of colors. The town itself is famous for its charming, walkable downtown area, home to a plethora of unique shops, galleries, and restaurants that celebrate Appalachian culture and craftsmanship. Gatlinburg is also known for its family-friendly attractions, including the Gatlinburg SkyLift and the Gatlinburg Space Needle, which provide stunning panoramic views of the town and the surrounding mountains. Whether it's the natural wonders of the Smokies, the cultural experiences in town, or the thrilling mountain adventures, Gatlinburg offers a diverse range of attractions that make it an unforgettable destination in the heart of the Great Smoky Mountains.
What is Pigeon Forge most known for?
This vibrant town is perhaps best known as the home of Dollywood, the world-class theme park founded by country music legend Dolly Parton. Dollywood offers a mix of exhilarating rides, live entertainment, and artisan shops, drawing visitors from all over the country. Pigeon Forge is also famous for its dinner theaters, where guests can enjoy Broadway-style shows and delicious Southern cuisine. The town's bustling Parkway is lined with attractions like go-kart tracks, water parks, and mini-golf courses, making it a paradise for family fun. Additionally, Pigeon Forge hosts numerous festivals and events throughout the year, celebrating everything from music and arts to the holiday season. With its unbeatable blend of entertainment and natural beauty, Pigeon Forge stands as a premier destination for those seeking excitement and memorable experiences in the Smoky Mountains.
How to choose and where to stay?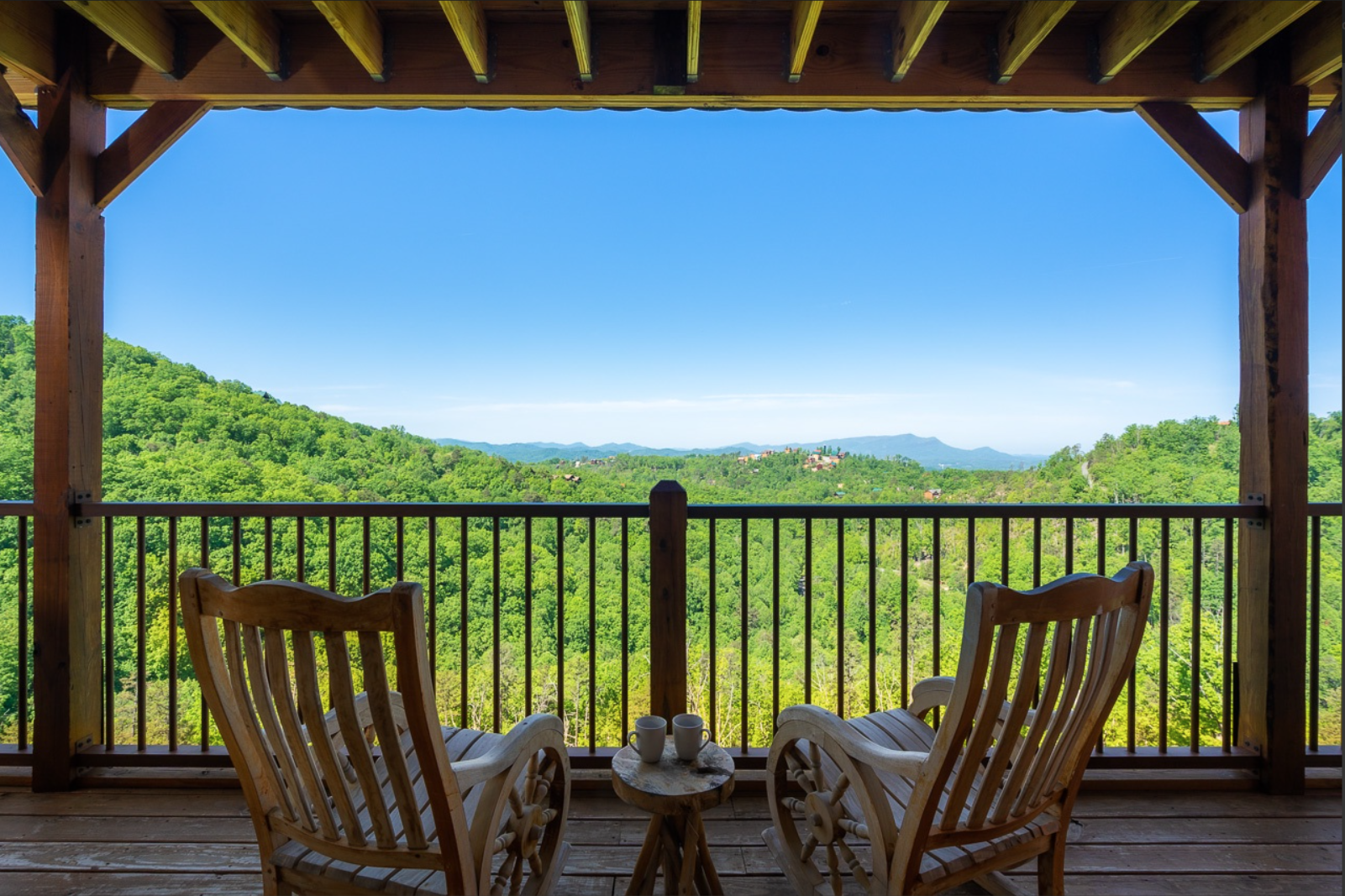 In the end, whether you choose to immerse yourself in the serene beauty of Gatlinburg or the vibrant excitement of Pigeon Forge, one thing is certain: you can't go wrong. These neighboring towns, each with its own unique charm and attractions, offer an unforgettable Smoky Mountains experience for all types of travelers. When it comes to lodging, choosing to stay with Stony Brook Cabins ensures that you'll have a comfortable and convenient retreat to return to after your days of exploration. Our range of thoughtfully appointed cabins allows you to savor the tranquility of the mountains while being just moments away from the area's top destinations. So, whether you're drawn to the natural wonders of Gatlinburg or the excitement of Pigeon Forge, the combination of these remarkable towns and the hospitality of Stony Brook Cabins promises a Smoky Mountains getaway that's bound to create cherished memories for years to come.