Have you reached that point where you're thinking, 'Should I look for a property management company for my Smoky Mountain cabins?'

If you're in this business to make income without having to spend all your time on it, then hiring a management company is the way to go.
Let's face it, running a rental cabin in the Smoky Mountains, or anywhere else for that matter, isn't a 'set it and forget it' kind of deal; it demands constant attention and a ton of effort. That's why having a pro by your side can be a game-changer.
Wondering how exactly do they help? In this blog, we'll show you five ways a cabin manager can give your business a boost and increase your income.

1. They have your back from day one, helping you launch, establish, and grow your business.
Whether you're starting with your very first Smoky Mountain cabin or adding another rental to your portfolio, having a property manager with expertise in Gatlinburg and Pigeon Forge can make everything a lot easier.
From picking out furniture, snapping eye-catching photos of your cabin, and crafting perfect descriptions, property managers handle it all, or, at the very least, they guide you through those initial steps.
At Stony Brook, for instance, we know what sets your cabin apart from the tough competition in Gatlinburg and Pigeon Forge and we can introduce you to savvy tactics to score bookings from the very beginning, like getting your pricing right prices and boosting your reviews — two musts for any new cabin.
The same kind of know-how will also help grow and build a thriving short-term rental business in the long haul.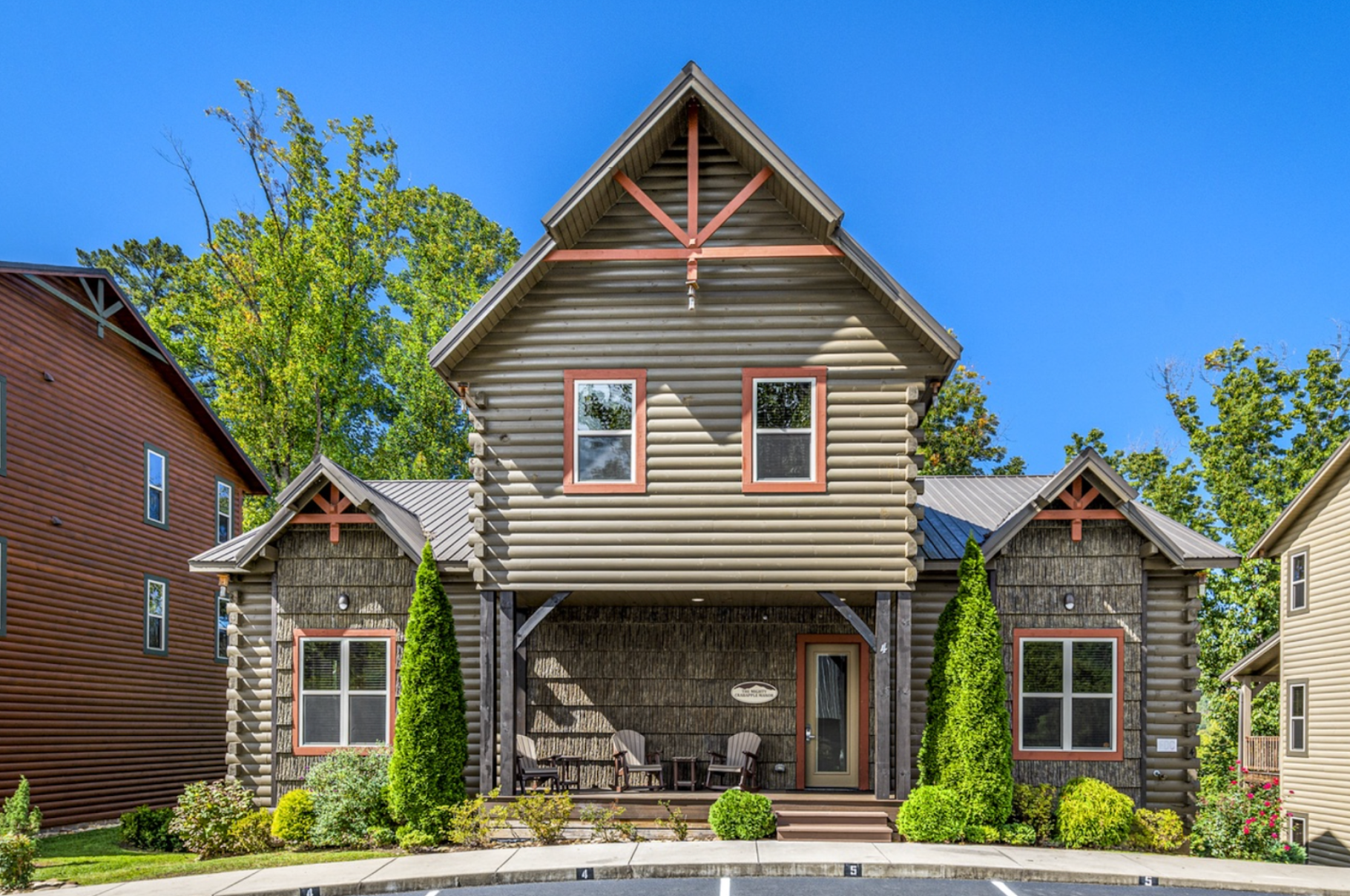 When you're setting up a new cabin, professional property managers can guide you through everything you need, from picking out furniture to photographing your property in a way that makes it stand out from the competition. Pictured: the Mighty Crabapple Manor.
2. They deal with the daily to-dos.

Rental property management requires a lot of attention to daily tasks that, in fact, can get very repetitive. Having a professional property manager on duty 24/7 means they'll take care of it for you. Here are some of the daily tasks they embrace as part of their jobs:
Non-stop customer support


One of the most demanding responsibilities for any short-term rental host is customer service. At the same time, this is also the path to success and to accumulating those essential

five-star reviews
that propel your rental business to wealth.
Your interactions with guests start well before they set foot at your cabin. They begin the moment guests consider renting your cabin online and last until after their departure with follow-ups and reviews.
As property managers in Pigeon Forge and Gatlinburg, TN, we handle an average of 120 guest interactions per month per property. That's a lot of work indeed, but we have the necessary templates and procedures in place to streamline the process and ensure the utmost satisfaction on the other end.
They master the art of swift responses


One of the most demanding aspects of customer service, as you may have guessed, is responding to questions. While doing a great job with your photos and cabin description will minimize the number, questions will still come in – sometimes even in the middle of the night.

In this industry, it's crucial to reply to these inquiries promptly; a good industry standard is responding within five minutes, around the clock.
As cabin managers in the Smoky Mountains, we rely on a team of guest support specialists who work non-stop to address these questions and any other requests guests may have. You know what that means for you, right? A good night's sleep...
They address urgent situations


When you're dealing with a bunch of guests in your cabins, unexpected stuff can happen, like someone getting locked out (or inside!) because your smart lock decided not to work, or dealing with plumbing issues.

Trust us, these things often choose the most inconvenient times to happen, like right in the middle of your family holiday when you're a world away trying to relax.
You could either bother your neighbors or your family members to tackle these minor crises, or you can have someone on standby, someone who's ready for these issues and can sort things out ASAP: your trusty cabin manager.
At Stony Brook, we not only have a team ready to swoop in and save the day, but we've also got the lowdown on who to call when these things pop up – the right plumber, the right handyman, you name it. It's a win-win, keeping your guests happy and your peace of mind intact.


They look after your cabin


Naturally, a rental cabin gets more traffic than a regular home, so it needs extra TLC. To keep that fresh look, you need to establish a solid maintenance routine and check all the nooks and hooks regularly to make sure everything's in top shape, just how your guests expect it to be.
Having trustworthy cleaning staff who you can rely on to handle the little things, like keeping an eye on inventory and restocking supplies and amenities, is a tremendous help.
Needless to say, cleanliness is a big deal in the short-term rental game, but finding cleaning staff can be challenging.
Professional cabin managers in Pigeon Forge, Sevierville, and Gatlinburg like us usually have this part sorted out. We, for one, team up with cleaning companies that have crews you can count on to maintain a high standard.
At Stony Brook, we're close with our cleaning crew and trust them to keep an eye on your place and report anything that comes up to us. And that's not all — we've got an eagle eye for spotting the small stuff they might miss.


3. They take on complex tasks, too.

There's a lot more to this business than taking care of everyday stuff. Sometimes things can get a bit more complicated and you might have to sort out an urgent situation involving issues that impact habitability, like HVAC, plumbing, electricity, and so on. When things get more complex, speed is crucial: acting promptly can actually save you from any legal trouble.
Property managers can help there, too. For instance, they make sure to have annual fire inspections to keep those extinguishers and smoke detectors in top shape.
When it comes to trickier repairs, finding contractors who can fix things without breaking the bank can be a real hassle. That's another way a property management company really shines.
At Stony Brook, we've got a bunch of reliable contacts in our little black book of vendors and contractors. These are folks we've worked with for years and can get you the best deals thanks to the relationships we've built. No need to waste your time hunting, briefing, and negotiating.

And we still go beyond: we troubleshoot before the specialized vendor gets there.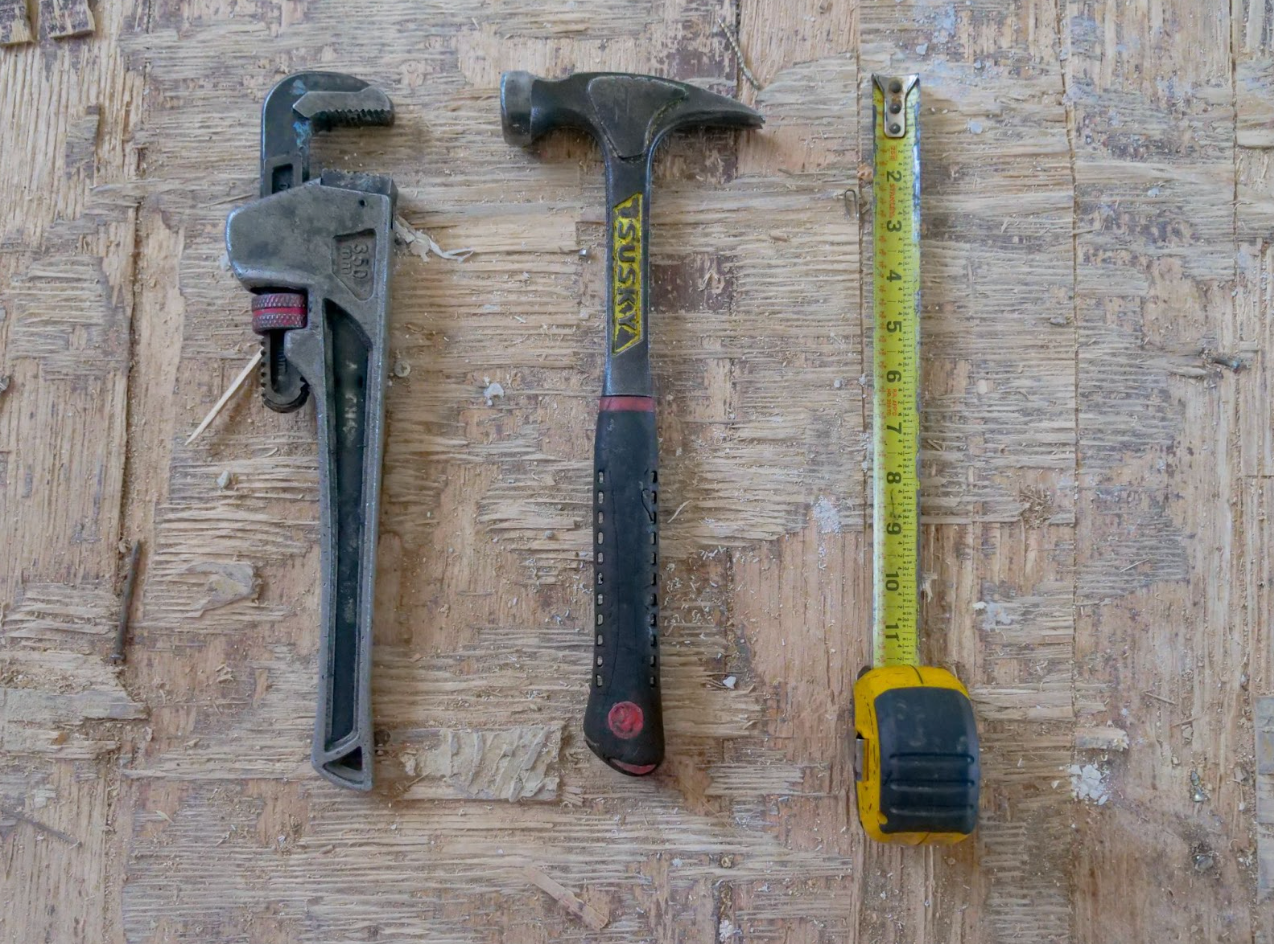 Good property managers have a solid list of reliable contacts for vendors and contractors, from whom they can secure the best deals and the highest quality.



4. They handle administrative tasks.

The share of admin tasks involved in running a short-term rental cabin is sometimes surprising to new owners, especially those who thought of this business as a passive income stream.
In our tech-infused times, software can help simplify things, but still, the responsibility of keeping everything in order ultimately falls on you — or your cabin manager, for that matter.
Within the admin work, there's also a great deal of market analysis and business development. For instance, studying the demand in your area and adjusting prices daily to guarantee a continuous optimal revenue. With that, tools like Wheelhouse or Pricelabs can help, but just owning a hammer doesn't make you a carpenter, does it?
As property managers in Gatlinburg and Pigeon Forge, we've got a dedicated crew watching the numbers and fine-tuning pricing for our cabin whenever possible. And they work full time in the craft to make a real difference.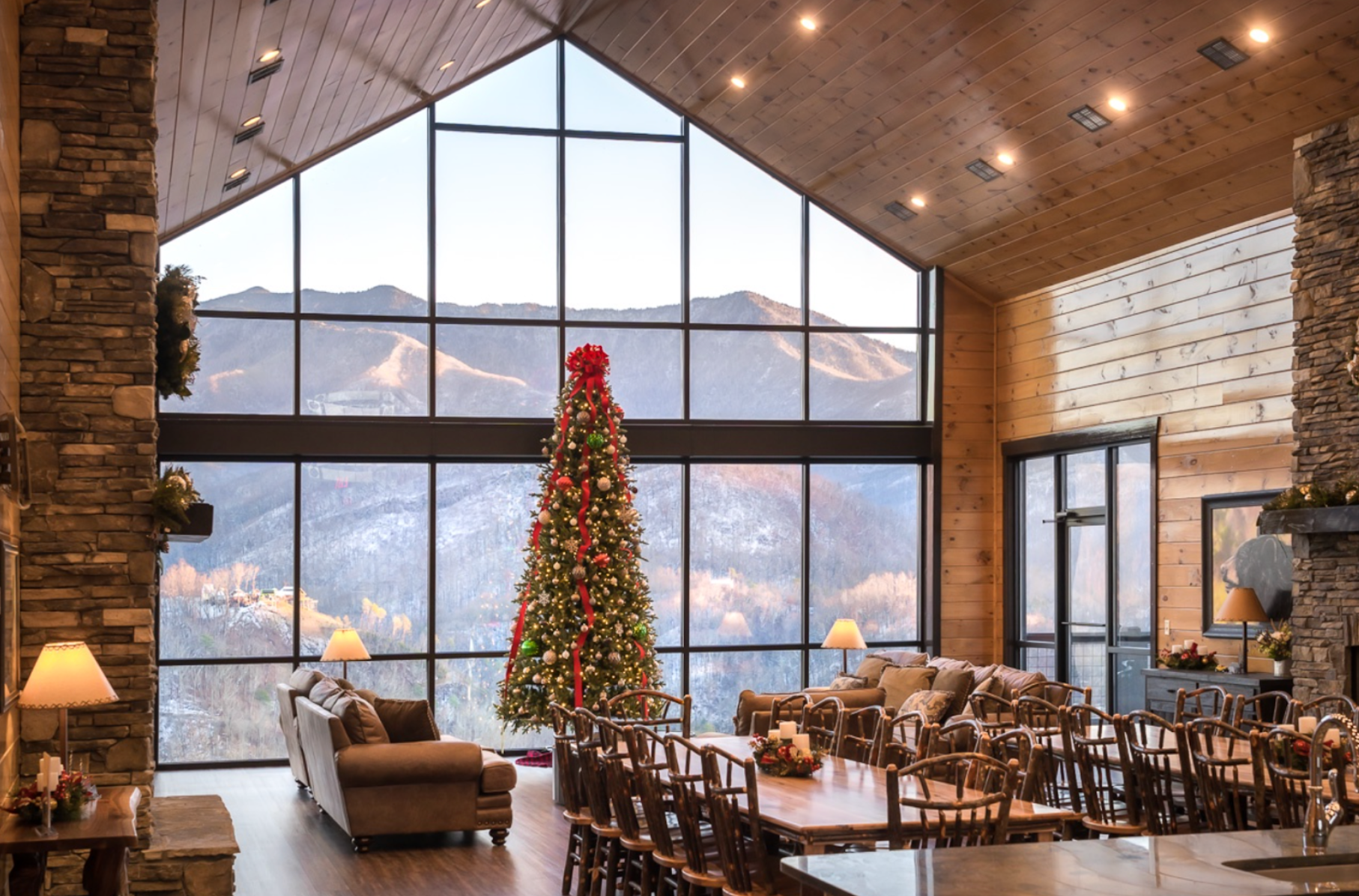 Property managers know how to market and price your property in an optional way for every season and, in fact, every day of the calendar. Pictured: Christmas decoration at Greystone Pointe Lodge.


5. Last but not least: they actually make you more money

By now, you're probably thinking property managers are great, but what about those fees they charge, huh?
Certainly, having someone handle everything for you comes with a price tag, and sometimes it's a hefty one. But here's the deal: project managers can actually help you make more money, not only covering their fees but also leaving you with a pretty sweet margin on top of them.
Just think about how much they can save you, shielding you from those expensive contractors and cleaning crews. That alone can save you more money than what you're forking out in commission fees, and it doesn't stop there.
A top-notch manager can boost your earnings by using their marketing skills, improving your property, and optimizing your revenue to attract more guests.
If they're anything like us at Stony Brook, they'll have your cabin performing in the top 10% for earnings in Gatlinburg and Pigeon Forge. This means you'll be putting a lot more money in your pocket, even after they take their share.


Cabin Managers save you time, and effort and make you more money.

As we've seen, property managers are a real game-changers in your business. They're not just about getting things up and running, managing the day-to-day stuff, tackling the tough jobs, and handling all that demanding admin work — they're also money-makers for your short-term rental cabin.
With their help, the only thing you'll be worrying about is how to spend all that extra time — and cash — they bring in.
Never hesitate to contact us if you have any questions or if you'd like to give suggestions for upcoming blog themes. You can simply send us a message using the contact form below. In the meantime, enjoy your hosting!